10 interior design trends for 2021
You may not be moving into a new home in 2021, but you can still make your home feel new again by reviewing each room and updating the design. You may want to find a better space for your home office, incorporate more cozy seating in the living room, or revamp your entire kitchen for a more modern look.
However, to successfully implement any design change, you'll want to know which styles will become more popular in 2021. Here are 10 interior design trends to consider in the coming year.
Change according to the general trend
Many experts see the trend for 2021 as the response to the COVID-19 pandemic. The reality is that people are spending too much time at home, and this is expected to affect how people decorate their homes in 2021 and beyond. While functionality and convenience are also big motivators, the desire to change up a space because you're fed up with it is well-founded. "Some people work from home every day and get tired of looking at spaces where they probably didn't spend a lot of time before. And others have realized, 'I need new furniture, and I need better quality furniture'.
Home office is a priority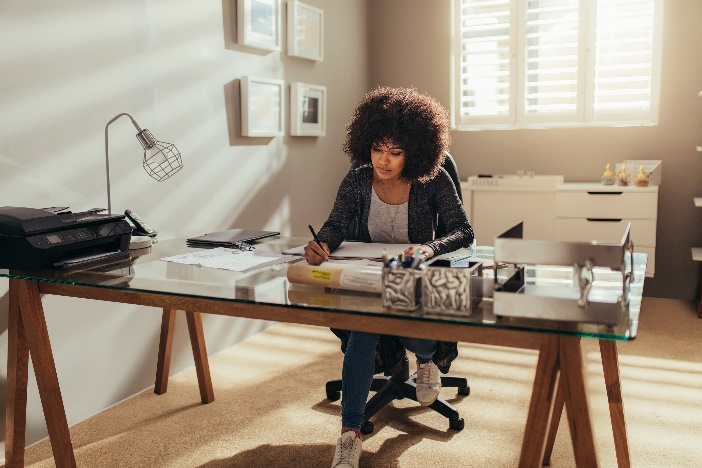 It's no surprise that the pandemic in 2020 has created a need to set up a home office. While many have tried to create a makeshift workspace on a dining table or couch, 2021 is the story of homeowners creating a dedicated space for the office, whether it's converting from a bedroom. for guests or convert an unused space corner. For households with more than one adult, expect to see two home offices becoming the norm.
Complementary lighting meets functional needs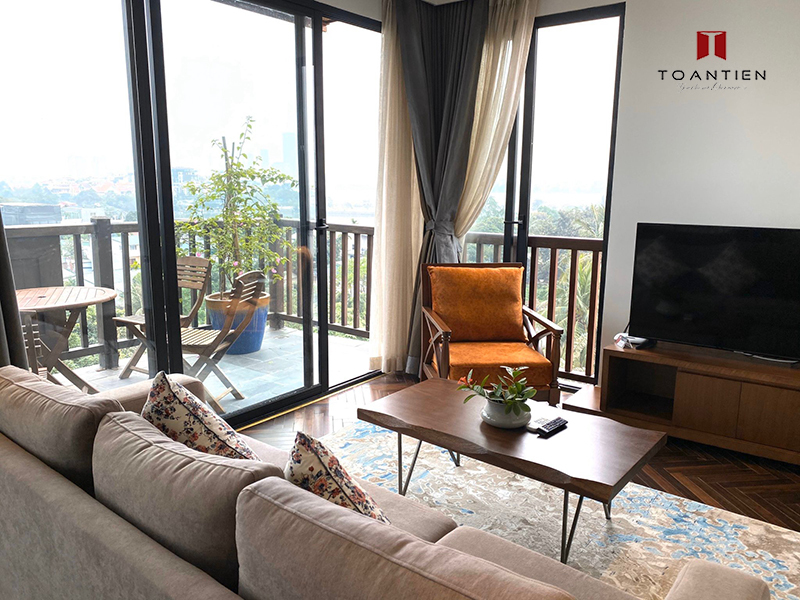 If you've been working from home full-time for more than half a year, it's likely you'll continue to work from home, even part-time, after the pandemic is over. So while this trend for 2021 may not seem exciting and creative, it might be a good idea to consider your lighting needs.
"Light plays an important role," said Kevin Gray, founder and senior designer at Kevin Gray Design in Miami. It is key to making any home office, home classroom or reading nook a comfortable and functional space." Make sure all the lights in your home are LED and add light to your workspace, eliminating shadow areas with under-shelf lighting and surface-mount lights.
Outdoor space becomes essential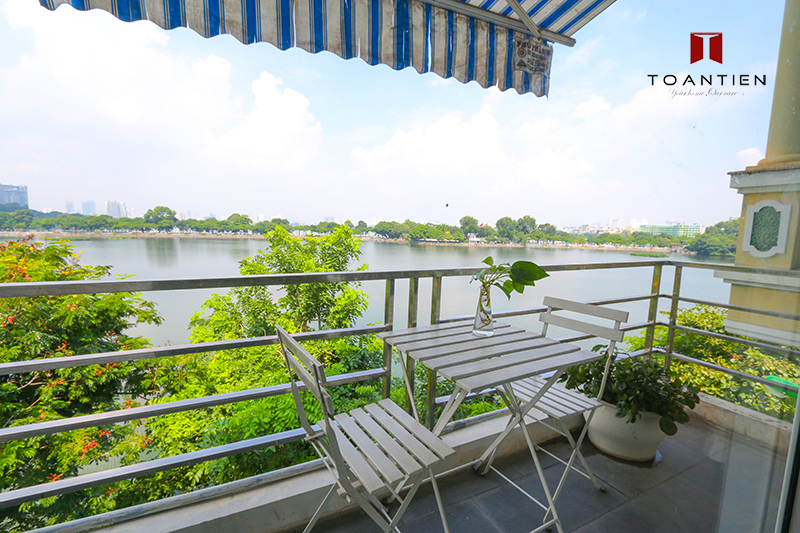 The preference for enjoying the outdoors can vary widely between homeowners and tenants, whether they want a comfortable outdoor bench to relax in, complete tableware for entertaining, order a barbecue or a swimming pool. As people spend more time at home during the pandemic, private outdoor spaces have become very desirable.
For homeowners looking to create a fairly simple outdoor living space without overhauling their yard, Mitchell Parker, senior editor at home design and remodeling platform Houzz, recommends building one. pergolas, which can be purchased or built by a contractor in a day or two. "If you don't have space shaded by a patio in your backyard, this is a really simple solution," he says.
The kitchen is subdivided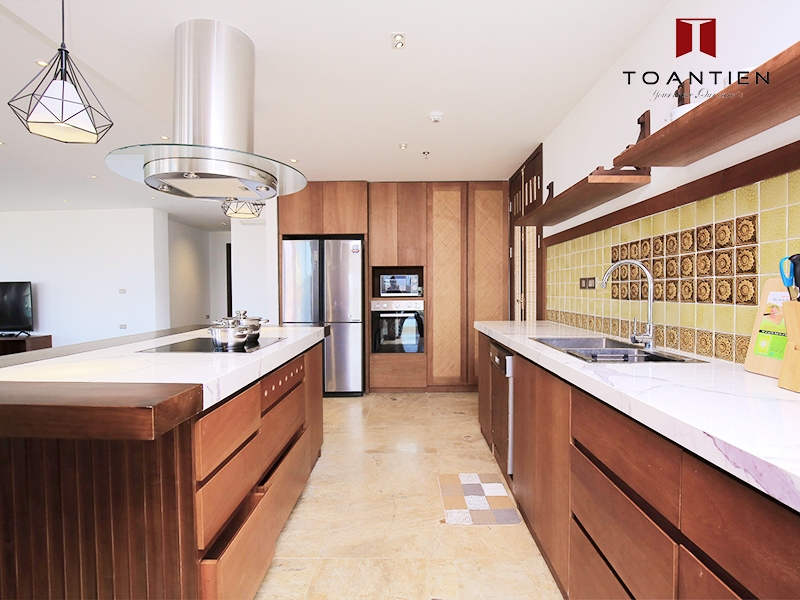 Traditionally, a well-designed kitchen consists of what is known as a "work triangle," made up of three points: the sink, the refrigerator, and the hob. Ideally, the distance between each point should not be too far, all three points should not be in the same row on a wall, and there should be nothing in the way of moving between all three points as you prepare your meal. But over the years, kitchens have gotten bigger and bigger, and kitchen islands have become places for homework, snacks, and socializing. The increasing frequency of kitchen use and the greater number of people in the kitchen has led to a new trend of creating new areas in the kitchen, whether it is a coffee area, a snack bar or cocktail area.
"If one person is in the kitchen cooking, guests or children won't need to go into crowded areas and disrupt where someone is working," says Mitchell.
Return of the walls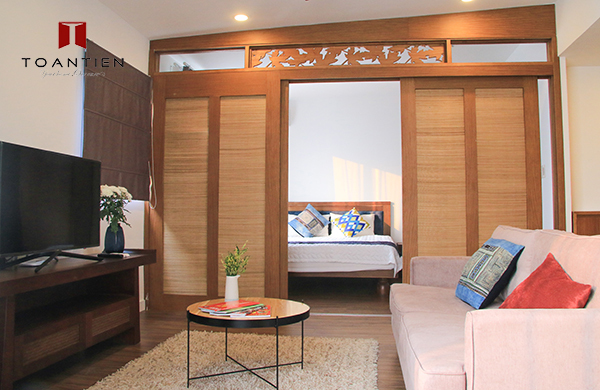 Over a decade ago, open-plan house plans changed the way homes are built, popularly designed, and even how people spend time at home. But when work, study and entertainment are all conducted at home, an open floor plan can make it difficult to relax, focus on work or meet.
However, you do not need to call a contractor to build permanent walls. Gray says large pocket doors (sliding doors that can be hidden behind a wall when pulled out) can help close a gap while still allowing it to open later, or you can even choose from a range of options. The wall is retractable and movable. Wall partitions can serve as an affordable budget-friendly separation tool, although they are less likely to block out noise.
Wallpaper is not only for aesthetic purposes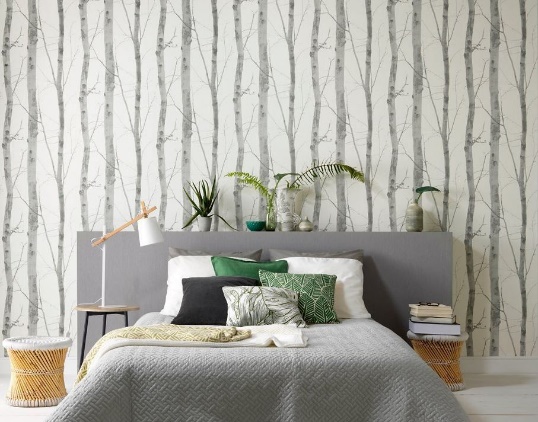 Wallpaper has continued to evolve from simple floral patterns. While texture or geometric patterns can add depth to a room, its use in some spaces serves a larger purpose.
"In newer construction apartments, the ceilings are higher and the walls are concrete – and that resonates," says Gray. Sure, you can lay down rugs and incorporate window treatments to soften the space, but Gray says acoustically rated wallpaper allows walls to absorb sound and block out echoes. Soundproof wallpaper is available to match your design style and it allows you to enjoy high ceilings and high windows without the surrounding sound bouncing around.
Non-neutral colors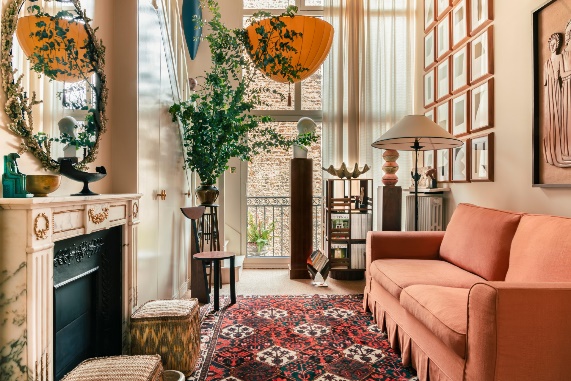 When investing in a large piece of furniture like a sofa, explain that most people choose a neutral color and usually choose a solid or discreet model. So the creative will come is with pillows and upholstery to create eye-catching and aesthetic. For example, a farmhouse-style living room can feature floral print furniture to create balance and softness in the space.
Popular multi-purpose furniture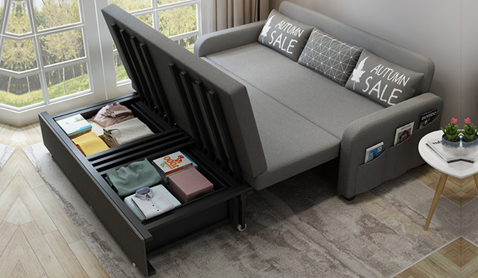 While a couch with hidden storage underneath or a coffee table with shelves have long been solutions for those living in a home lacking cabinets and closets, multipurpose furniture is on the rise. the more popular. When many activities are done at home and different rooms serve multiple purposes, multi-purpose furniture makes it easy to tackle tasks. Or you can even turn the guest bedroom into an additional living space with a sleeper sofa or bed.
Spa-style bathroom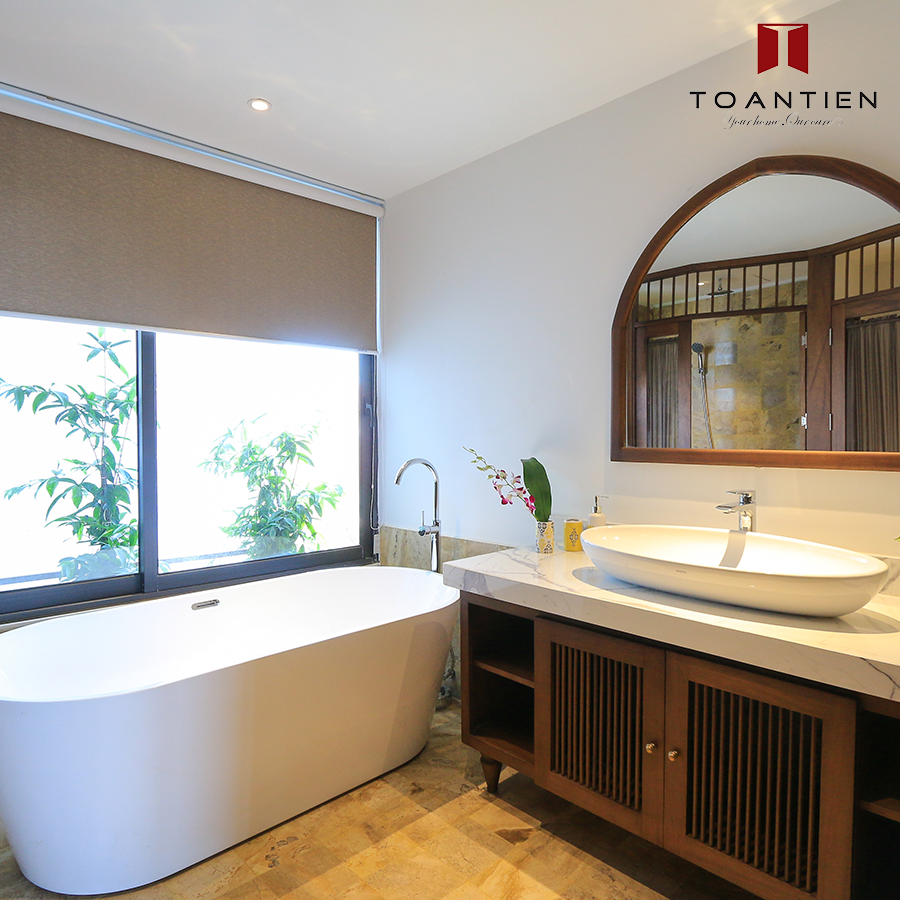 Bathrooms have always been a popular renovation option for every home. Innovations in bathroom design and appliances are giving homeowners more options as they look to create new spaces to enjoy time at home.
"Nobody's going to bother you if you're in the bathroom, so taking the idea of ​​a spa-like bathroom is taking it to the next level," says Parker. He notes that essential oil showers and speaker showers are gaining in popularity, as are heated floors in bathrooms, bathtubs with built-in wine glasses and more. .
Source: Lam Vy (Real Estate – Cafeland.vn)
Toan Tien Housing
Address: No. 11 Ton That Thiep, Ba Dinh, Hanoi
Tel: 0934 489 484
Fanpage: https://www.facebook.com/toantienco.hanoi/