7 types of popular apartments
Along with the development of the real estate market, the types of apartments are also increasingly diverse, with their own characteristics suitable for different purposes and prices.
1, Ordinary apartment
This is a common type, found in all apartments from affordable to high-end. Apartments usually have a simple structure consisting of a bedroom, a living room, a kitchen and a toilet.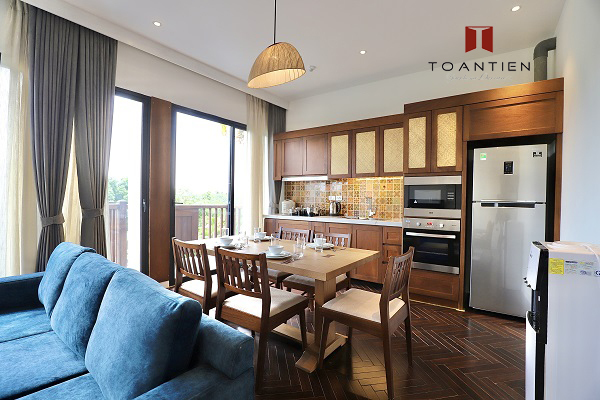 This type of apartment has many prices, suitable for the financial ability of many people.
2, Studio apartment
Studio is the word used for apartments with a small area. This concept originated in the UK with the name Bachelor or Efficiency, designed to serve students, students or single people.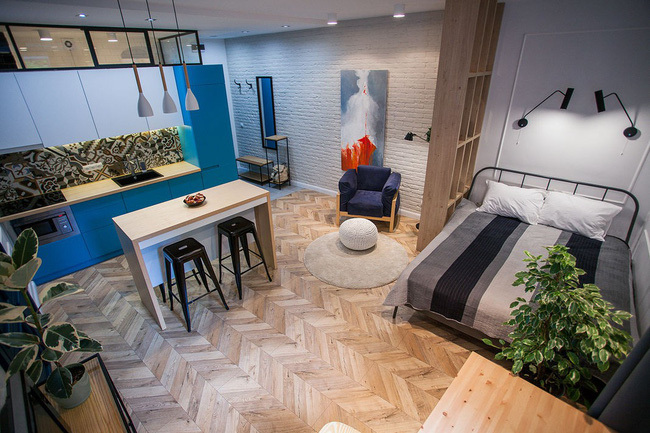 The most special thing about this apartment is that the space inside the apartment has no partition but still has full basic functions such as bedroom, living room, kitchen, toilet area which are enclosed in a separate corner.
Studio apartments are usually priced in the middle category, suitable for the financial ability of many people.
3, Officetel apartment
Officetel is a type of multi-purpose apartment such as a house - hotel - office. Officetel apartments do not have a rigid design like pure offices and can be used as a residence with full amenities.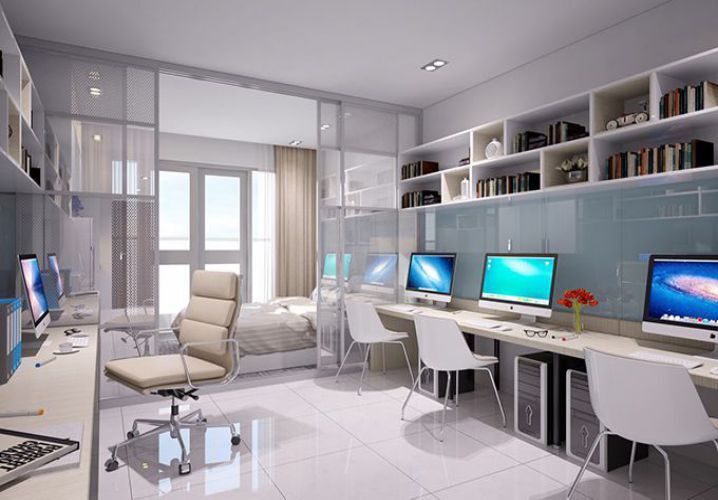 Officetel apartments often have a modern design, taking advantage of every angle in the space, fully equipped with bedrooms, kitchens, bathrooms and basic furniture for working. Smart interior design makes it easy to transform a living room into a bedroom, a sofa into a bed, a desk into a dining table… through smart sliding walls, smart beds or smart tables…
Officetel allows individuals or businesses to work and rest overnight, enjoy all the facilities of the apartment complex such as swimming pool, gym, restaurant, amusement park, shopping area...
With an area of ​​each apartment ranging from 25 - 50m2, officetel is suitable for small businesses or groups of startups, especially those in the technology sector, which requires creativity, focus and comfort. , convenient. The value of each officetel apartment is usually lower than the price of a regular apartment.
4, Shophouse
This special type of apartment is a combination of residential architecture and business shops, commonly known as shophouse commercial apartments. This type has a long history and is popular in the world and has gradually become a trend in Vietnam.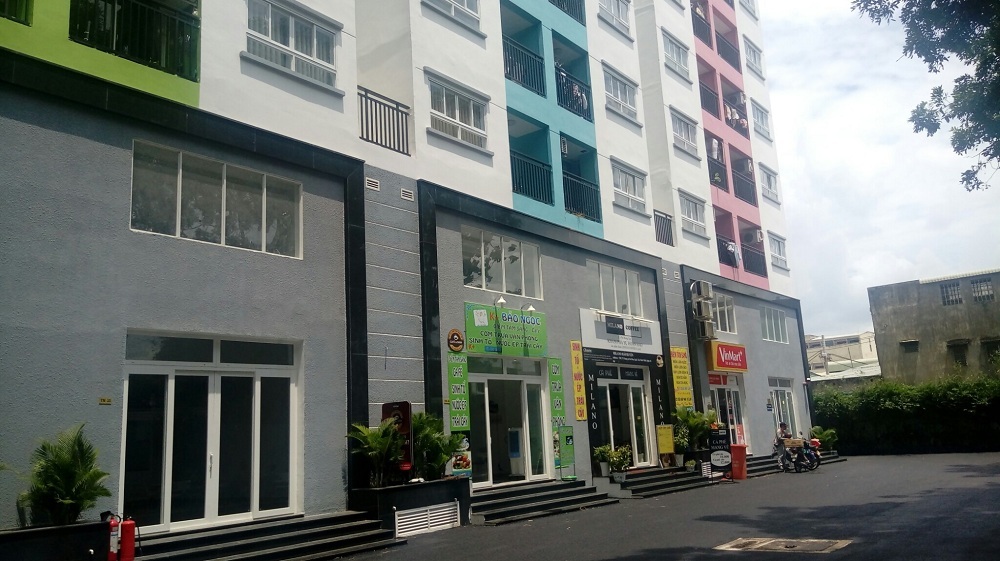 The Shophouse apartment is located on the ground floor of commercial townhouse projects, where there is a large residential community and a convenient location for business. Shophouses usually have two separate floors, ensuring business functions and separate living needs. Designs are synchronously planned and cannot be adjusted or changed in structure.
Shophouse apartments are usually located on the ground floor of commercial townhouse projects and have a limited number, larger area than ordinary apartments, so they often have high prices.
5, Penthouses
Penthouse apartments began to appear and bloom in Vietnam in 2010 and usually only large apartment projects and high-end apartments have penthouse designs. They are located on the top floor of the building and are not necessarily penthouses.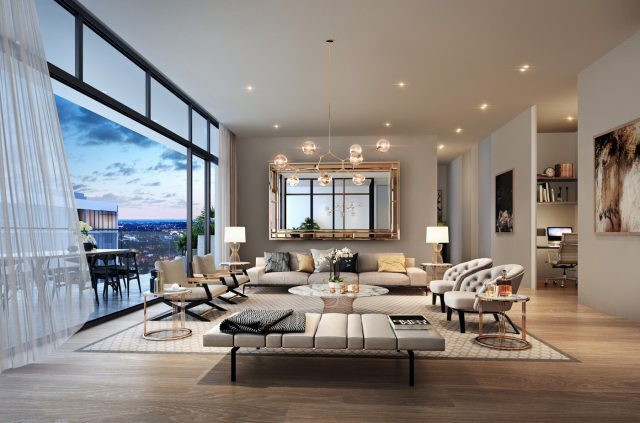 Penthouse apartments are designed in favor of open space, often connected to each other, except for private spaces. View of the penthouse apartment is wide, towards the beautiful scenery on a high, large verandah and surrounded by a large balcony.
In addition to the bedroom and living room like normal apartments, the penthouse has an additional swimming pool and garden for high-end use. The entire interior of the penthouse is designed in a luxurious, sophisticated style and tends to be lavish.
Owning a penthouse means owning the space above, so most of these apartments are sold at very high prices.
6, Duplex Apartment
Duplex apartment is a form of penthouse design between at least two adjacent floors in the same building. Unlike penthouses located on the top floor of the building, duplex apartments can be interspersed with floors with regular apartments, not on the attic. The space of Duplex apartments is also closed, there is no outside space like a penthouse.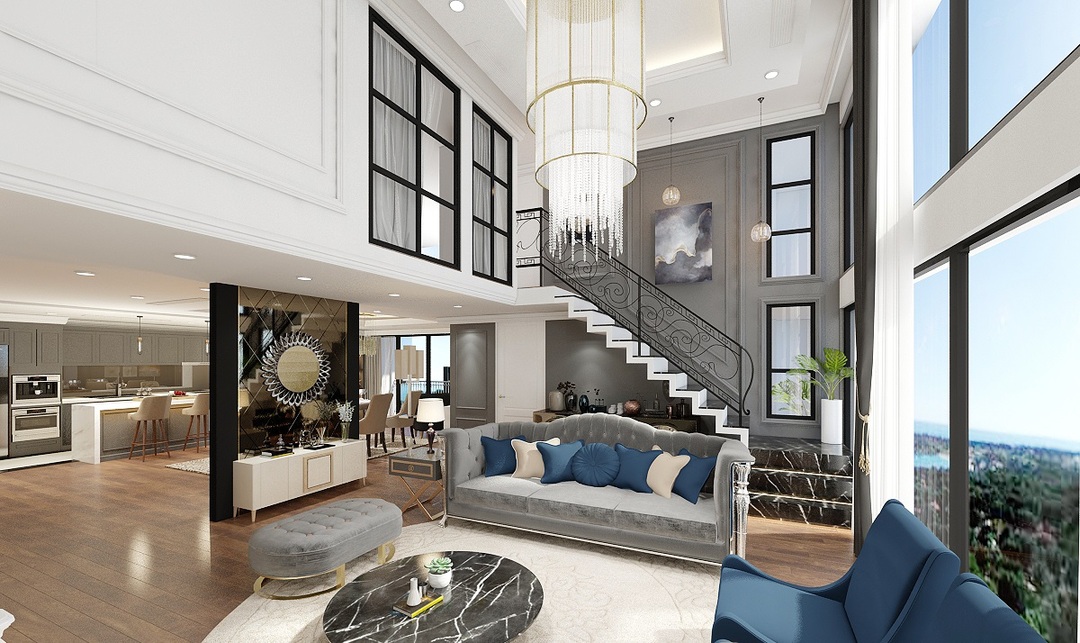 The design of this type is also often luxurious and the large space is suitable for families with many members. The stairs are designed inside the apartment, uniquely designed with glass on the outside to maximize the viewing angle. Compared to ordinary apartments, Duplex has a much higher price.
7, Sky Villa Apartment
Sky Villa is a blend between the design of a villa and a luxury apartment with a large living space and amenities like a luxury air resort villa with outdoor swimming pool, garden, and greenery. ... Unlike penthouses, the entire space of the villa in the sky is guaranteed privacy with its own entrance and elevator.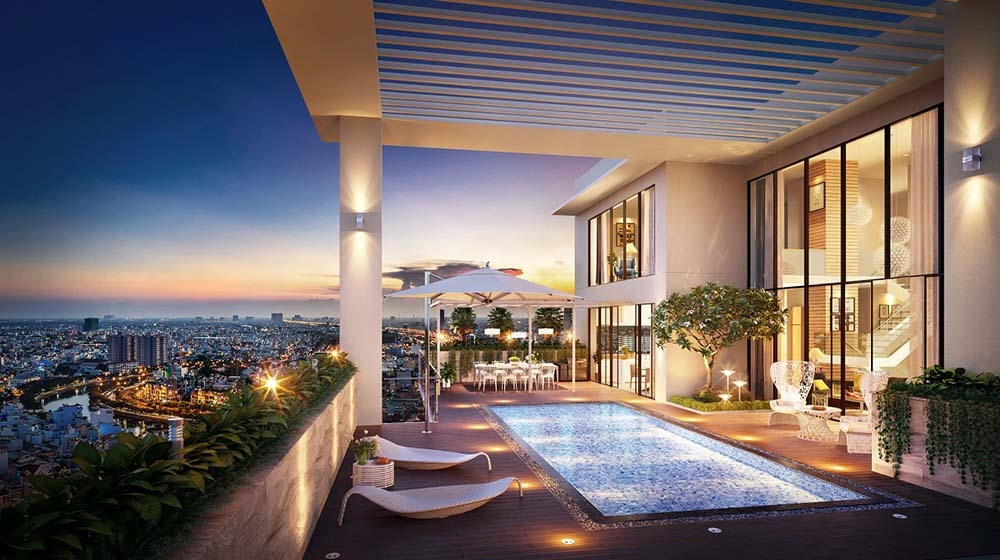 Inside the apartment, all functions and amenities are spread out on the floor. The partition of the apartment is minimized to create the largest possible space. In addition, the interior decoration of the apartment
All apartments are geared towards comfort, luxury and class. Due to the large area and investment in many utilities, the price of Sky Villa is much higher than other types of ordinary housing.
Source: Cafe Land
Toan Tien Housing
Address: No. 11 Ton That Thiep, Ba Dinh, Hanoi
Tel: 0934 489 484
Fanpage: https://www.facebook.com/toantienco.hanoi/