Bathtub combined with the characteristic design of Toan Tien
Bathtub has long been a place to relax and soak after long tiring days of work. Although it is not essential in the bathroom, designing a bathtub in my apartment not only decorates the house but also is comfortable and relaxing at the end of the day.
Toan Tien's apartments are guaranteed to always be equipped with luxurious and comfortable bathtubs with modern bathroom design space. Toan Tien believes that a beautiful bath will elevate every customer's experience to a new level
Bathtub combined with melamine stone vein
Possessing impressive and unique textures, the stone-grained Melamine-coated surface gradually shows its aesthetic advantage in interior design. With a unique combination with other materials, the stone-grained melamine surface helps homeowners express their intentions in each living space. Combining stone wall with bathtub will create luxury and sparkle for your bathroom area.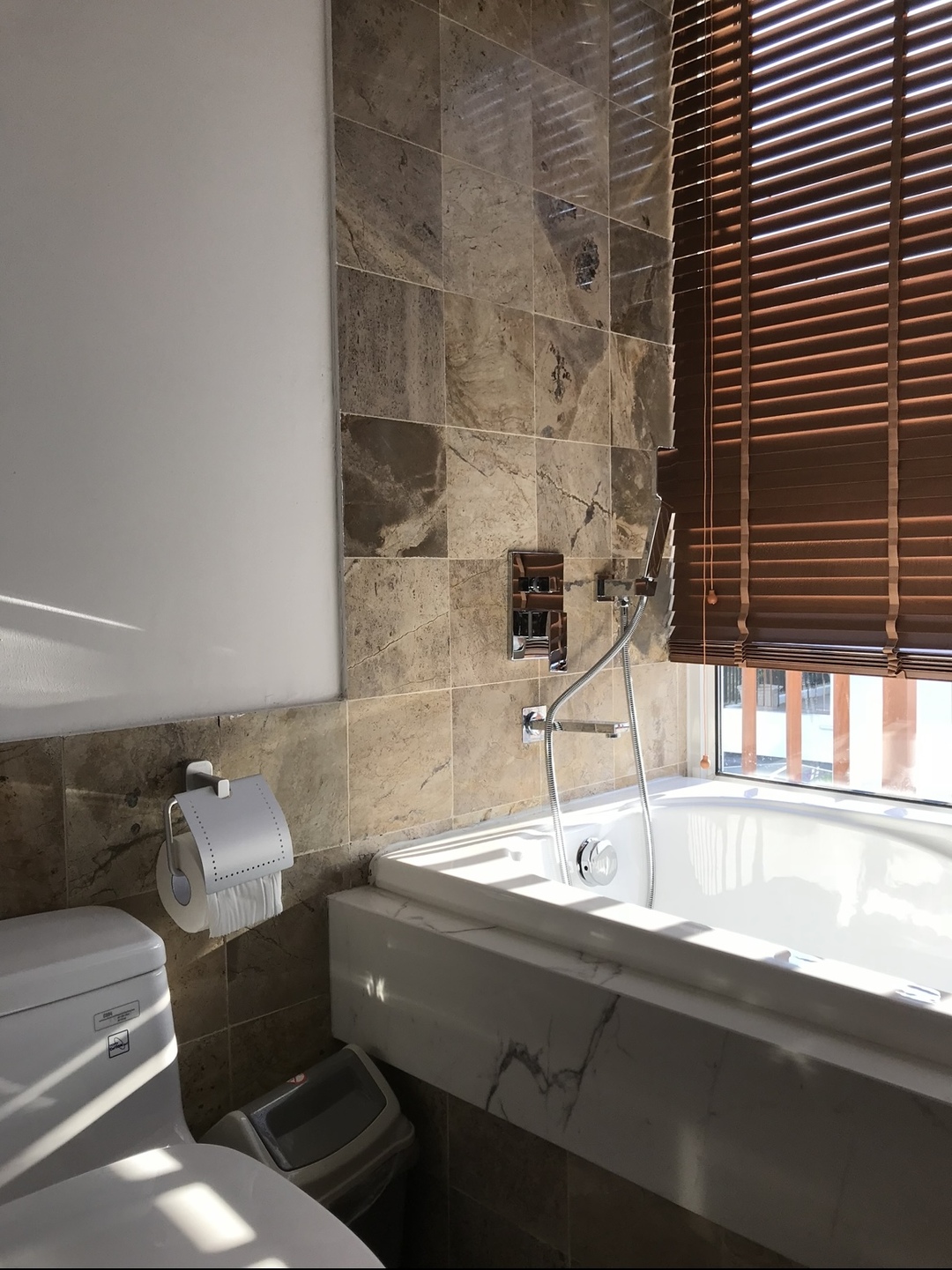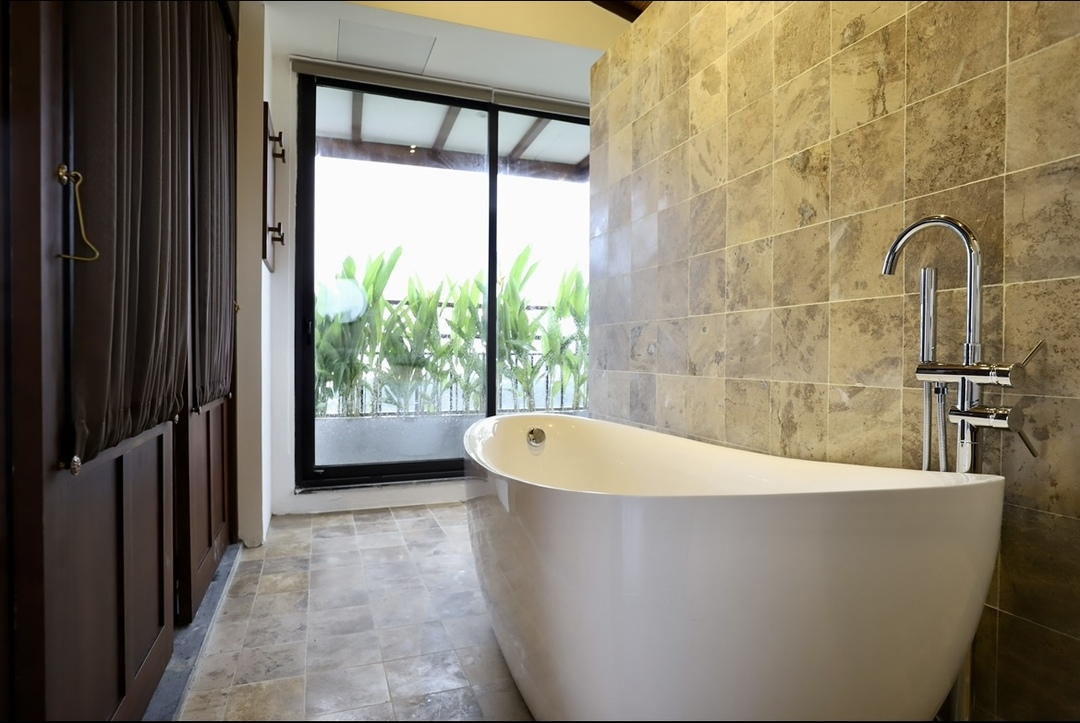 Stone pattern makes the bathroom become luxurious
Bathtub combined with ceramic brick wall
Ceramic tile is a popular material in construction and housing construction. Although there are many different types of ceramic tiles, the common point is to help decorate your room to be special and unique. Not only beautiful but also has its own utility. Ceramic tiles are characterized by light weight and impermeability. Therefore, wall cladding will reduce mold, peeling walls, creating long-term aesthetics.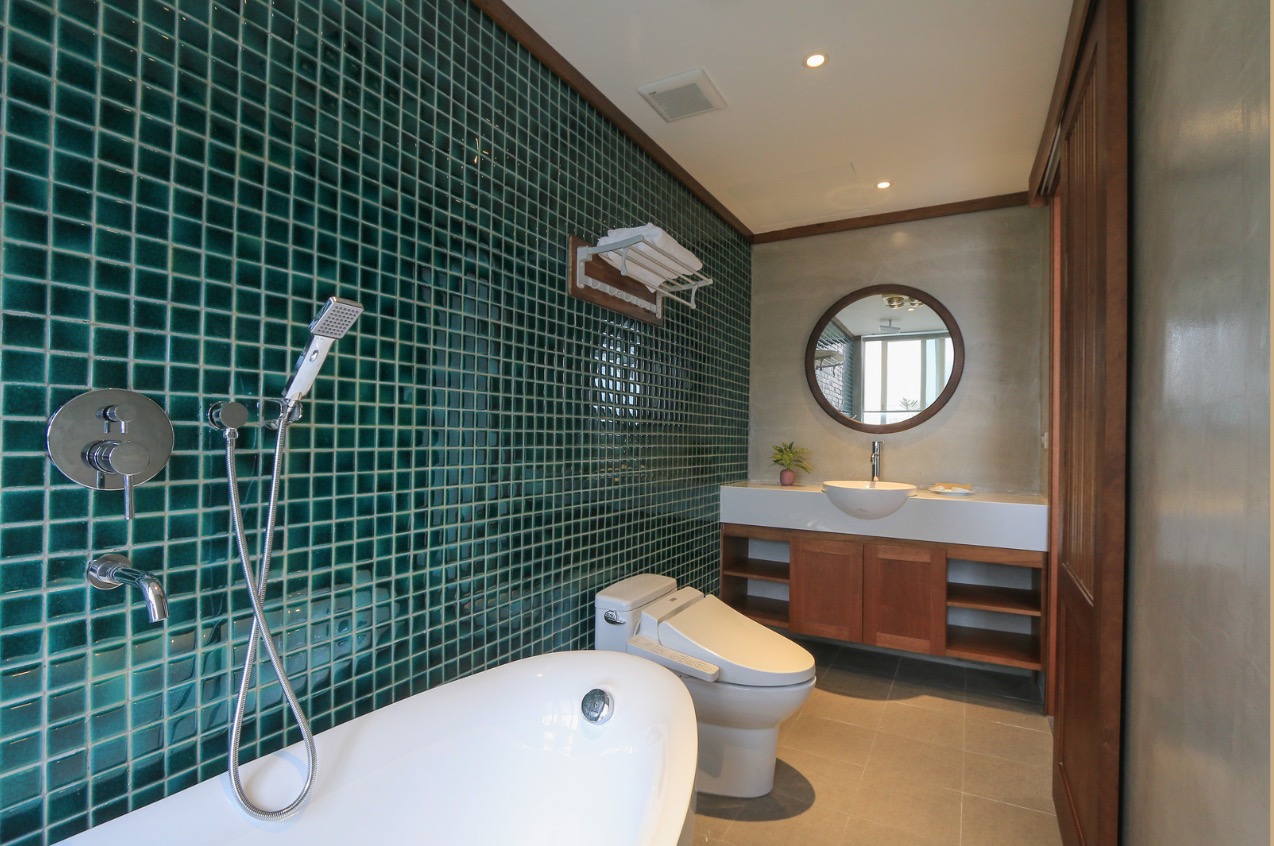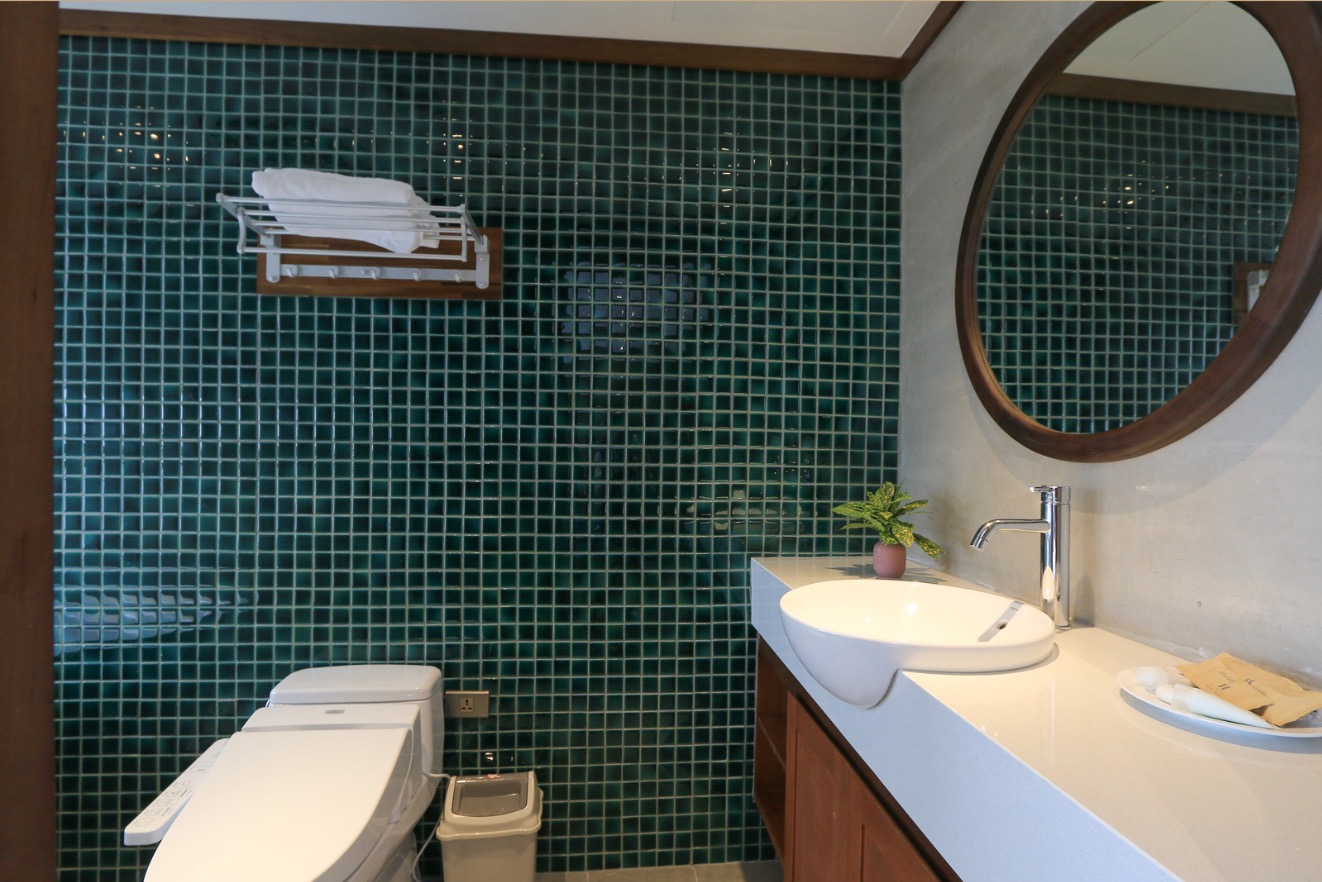 Striking colors enhance the bathtub design
Bathtub with beautiful view, large window
There is nothing better than relaxing while watching the romantic sunset. Understanding that, Toan Tien has bathtub designs next to huge doors, enough for you to immerse yourself in the starry sky.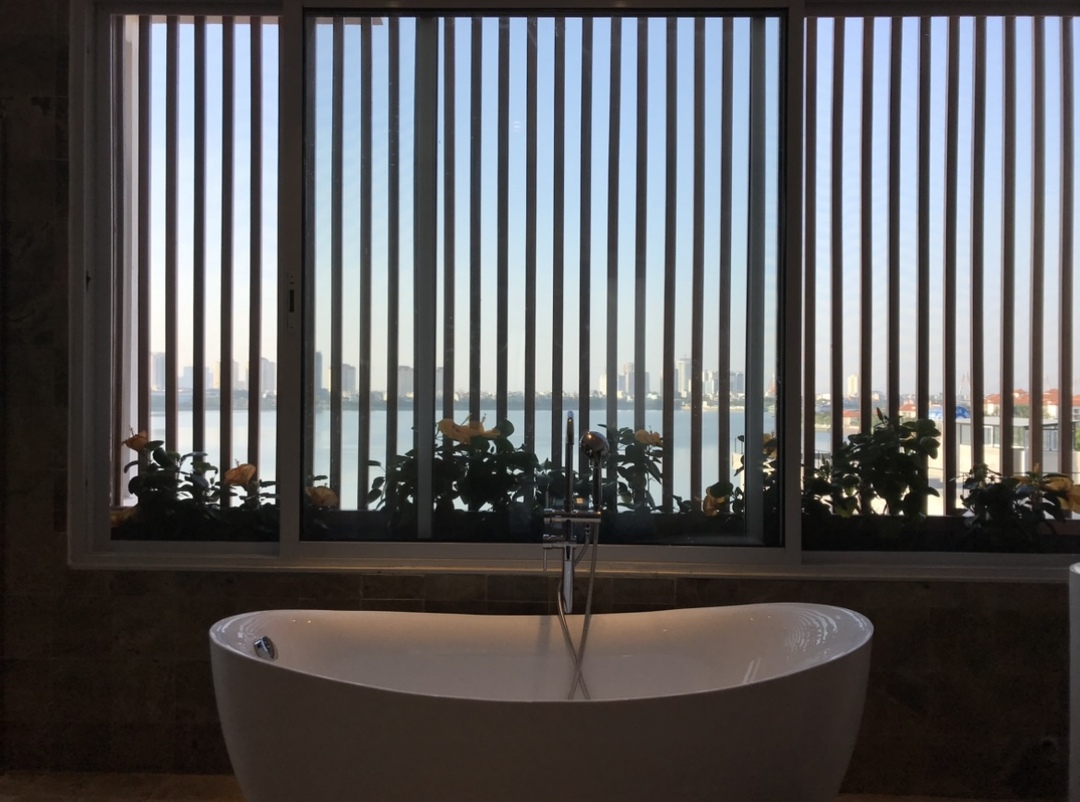 How wonderful it is to soak in the tub while watching the sunset!
In addition, the large glass door creates a spacious and airy effect, with more warm light to minimize mold in the bathroom area.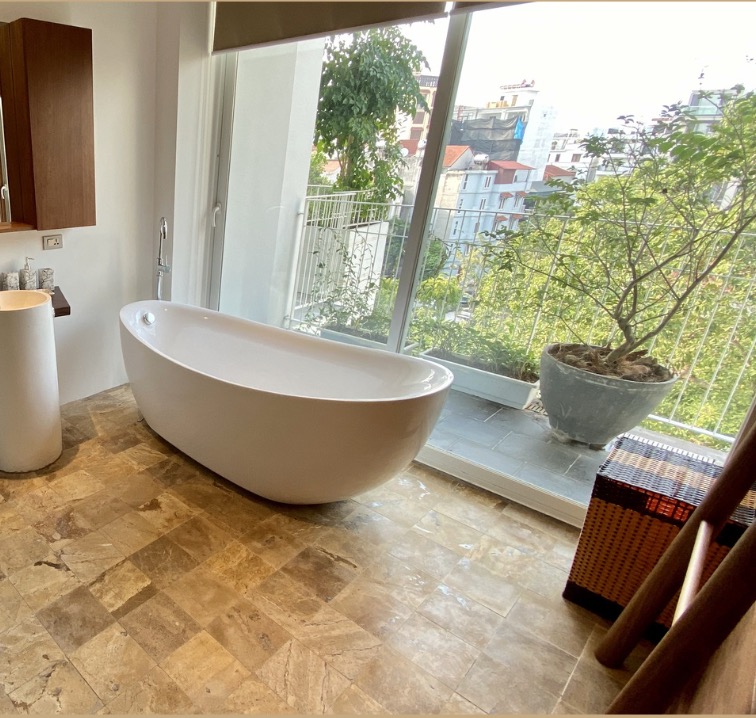 Bathtub with traditional space
Although there are many designs to create effects for the bathroom, many customers still prefer to choose the bathroom that is as simple and traditional as possible. The design and space of the room are simple but in return the bath will be the highlight. Carefully selected from style to bright enamel, your bath experience is sure to be memorable!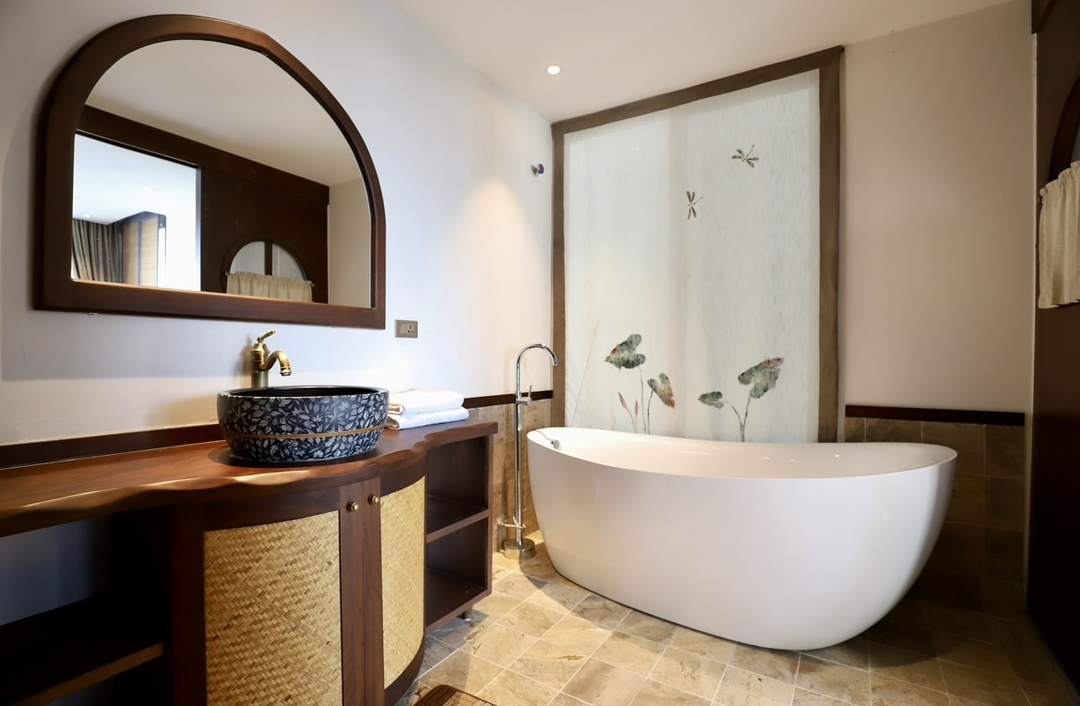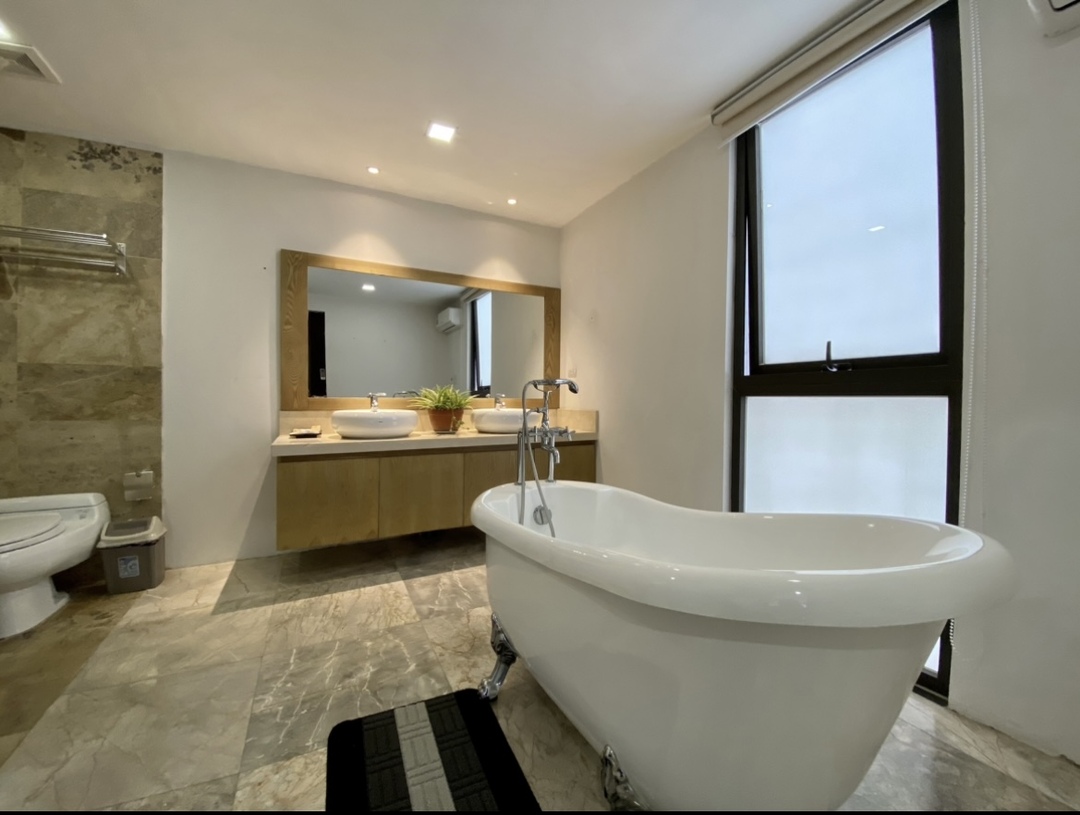 Simple but elegant
Contact ToanTien Housing for more information. We are honored to welcome and serve you!

Toan Tien Housing
Address: 11 Ton That Thiep
Tel: 1900 636 948