With the desire to enhance customers' experience when choosing serviced apartments for rent with high-end and comfortable living space, Toan Tien Housing is building a brand new apartment at 15/41 Linh Lang named Hidden Village Building.
 >> Admire the most comfortable apartment for rent in Ba Dinh area
Located in Linh Lang Street, Ba Dinh District, Hidden Village is just a few minutes drive from Lotte Center, Daewoo Hotel, Thu Le Park, Ngoc Khanh Lake, Australian and Japanese Embassies. This area has very convenient traffic, easy to move to many different areas of the city, near restaurants, international schools, shops, shopping centers, ... suitable for living and enjoying.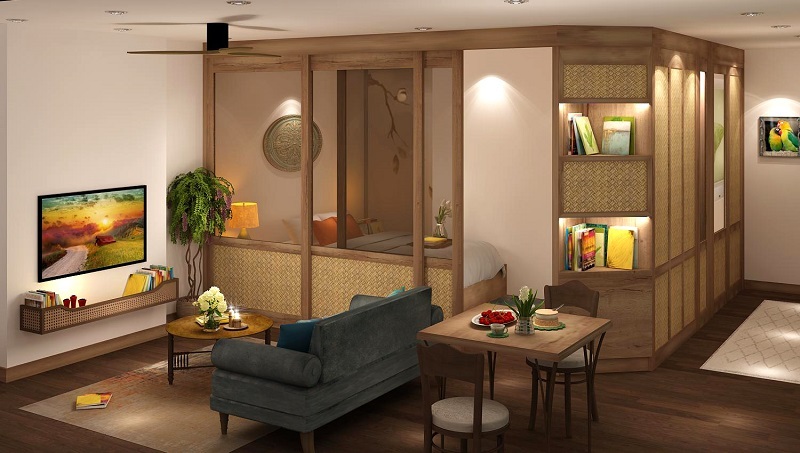 Equipped with brand-new furniture and luxurious furnitures and designs, Hidden Village Building at 15/41 Linh Lang Str assures to provide maximum comfort as well as a perfect location in the city center. Moreover, thanks to the meticulousness in each design detail, the harmonious coordination between interior and exterior, the apartment will surely bring a particularly interesting and memorable experience for visitors.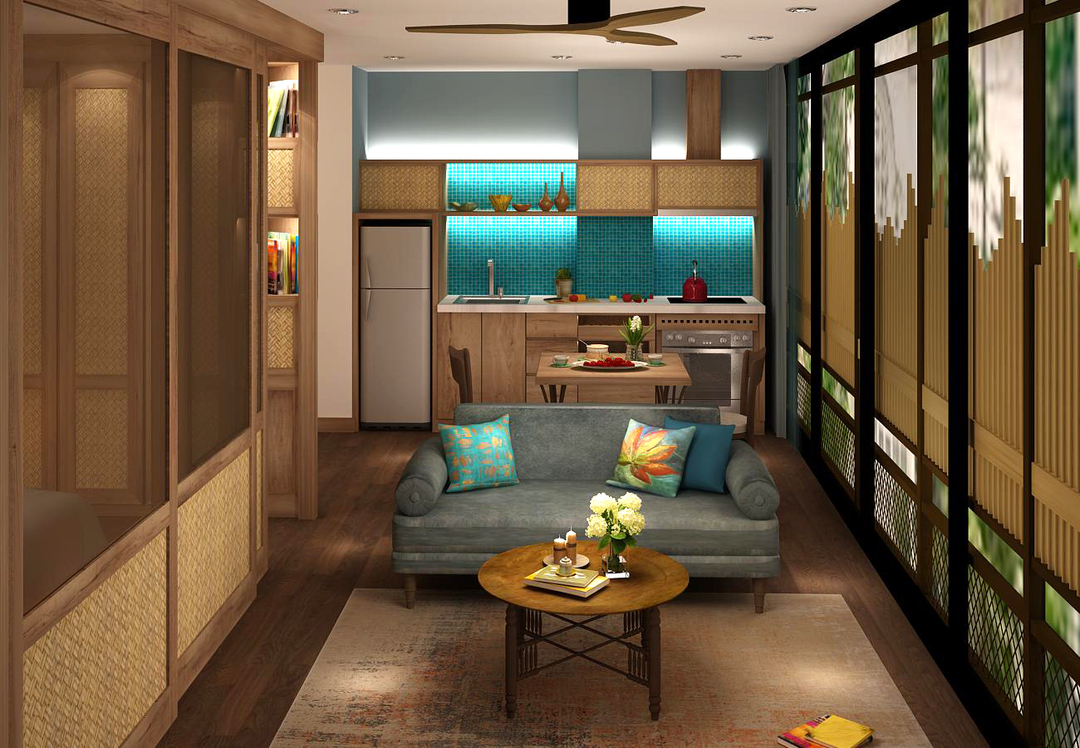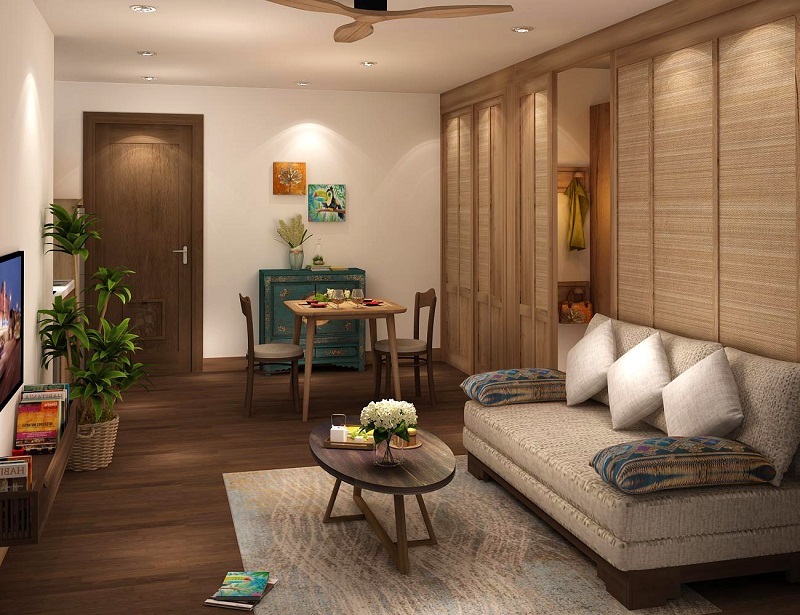 Thanks to the advantage of geographic location in quiet Linh Lang neighborhood, Hidden Village Building owns an extremely spacious, luxurious and comfortable space, suitable for business travelers, couples or families.
Like other quality apartments of Toan Tien Housing, smart equipment and utensils are equipped in the apartment fully and luxury, including: microwave oven, washing / drying machine, magnetic lock, air filter Gas, Smart TV, bathtub, bed, shelf, dining table ... You can enjoy a private, familiar space as if you were living in your own house while preparing delicious food in the kitchen by yourself. Small and beautiful, setting up a vase of flowers for the living room, or relaxing on the comfy sofa enjoying tea, drinking coffee, listening to music ...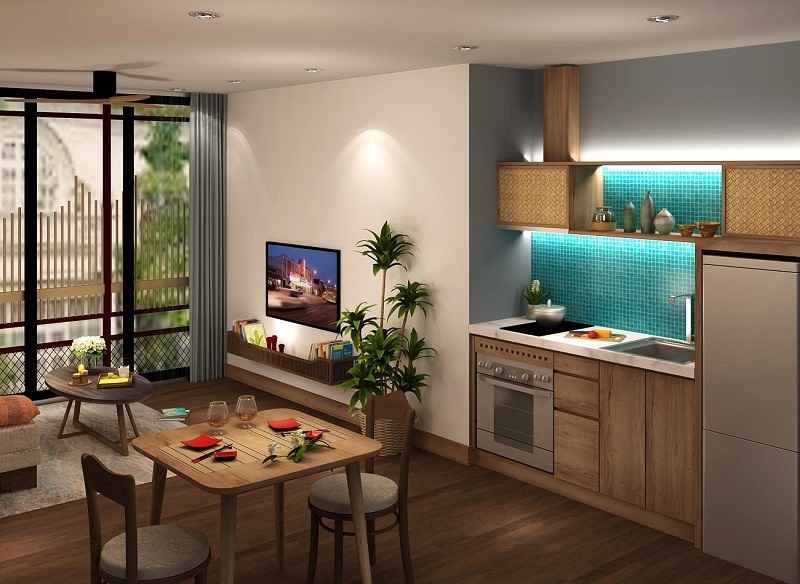 Along with that, Hidden Village Building also integrates professional services: receptionist communicates in Vietnamese, English and Japanese; 24/7 security, breakfast served at the building's dining / restaurant, gym, cable TV, high-speed wifi, cleaning, laundry ...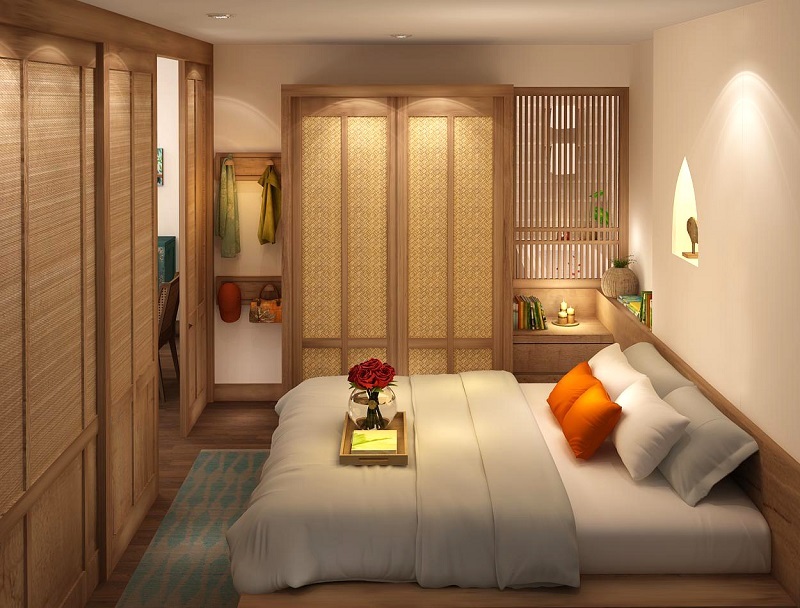 * Details about Hidden Village Building:
Price: 800-1300 $ / month
Expected completion time: February 2020
Square: 40-45m2
1 bedroom
1 living room
1 kitchen
1 bathroom
Total 27 apartments in 1 building
* Rent is included:
10% VAT
Maintenance / warranty 24/7
24/7 security
WIFI
Cable TV with 47 Japanese channels
Water Consumption
Electricity fee ($ 50 limited)
Drinking water (2 bottles / month)
Room cleaning / laundry service (except Sat, Sun, dry cleaning)
Daily breakfast (except Sat, Sun; in the dining room of the building)
Gym
Come experience Hidden Village Building - apartment for rent in Ba Dinh district!
For further information, please contact:
Toan Tien Housing
Address: 11 Tôn Thất Thiệp, Ba Đình district, Hanoi
Mobile: +84 934 489 484