Lakeview serviced apartment: sweet spots by the West Lake
A great view for chilling out easy to get to all recreational places, cultural places, and workplaces at a worthwhile price, who could say no to that?
 Real estates around the West lake area are the most prestigious and sought out for many good reasons. Tay Ho district is guaranteed to be the top choice for travelers to spend their vacation there, especially for Westerners who live in Hanoi. Toan Tien Housing has always been a go-to spot for vacationers, especially for the Western prevalent brands in their niche serviced apartments for a long-term stay or a short trip.
A beautiful home where you get showered with natural daylight and fresh breezes + services like a standard luxurious hotel.
 Our serviced apartments are known for elegant interior designs. They are equipped with high-end furniture and appliances to make your experience more enjoyable.
 Since lake breeze and natural lighting are the highlights of our apartments, Toan Tien's apartments around this area all come with big balconies and sliding glass doors. On top of that, we try to enhance the aesthetics of your living space with nature-friendly decorations, such as adding pot plants.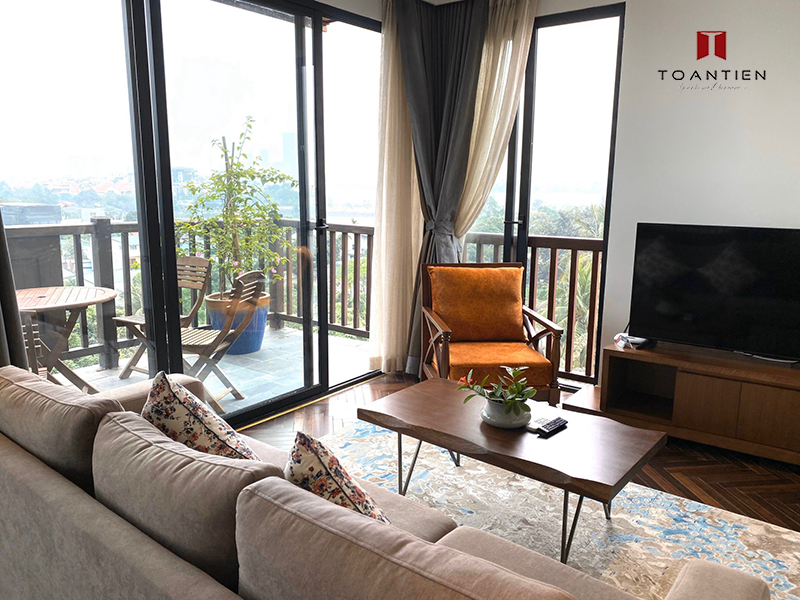 We also take care of house cleaning and laundry chores followed by your request, with regular and free of charge for freshwater. We are always ready to make your stay in our serviced apartments easy and fun.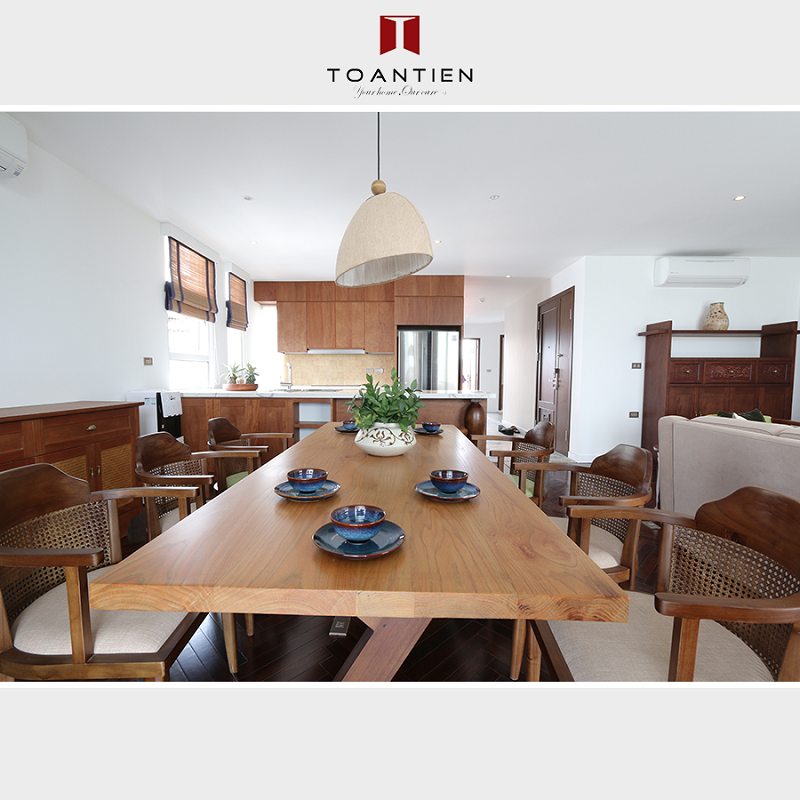 It's truly difficult to find a comparable alternative because we have expanded our portfolio and standardized our customer services, built trust to bring satisfaction to our customers.
Toan Tien Housing is offering these serviced apartments:
Toan Tien Housing's Tay Ho apartment complex consists of 123 units, gathered at the following addresses:
-To Ngoc Van str: No 19/45, no 15/52, no 16/19, no 32, no 36, no 53, no 65
- Xom Chua str: No 7, no 9, no10, no 50, no 76, no 78, no 80, no 84, no 88, no 94, no 96
-  Quang Khanh str: No 3, no 6, no 7 - 9, no 11, no 21 
-  Tu Hoa str: No 6/36, no 48
-  Tay Ho str: no 6/20
The list of serviced apartments in Tay Ho is continuously being updated by Toan Tien. For more information please contact Toan Tien Housing!
Toan Tien Housing
Address: 11 Ton That Tiep str, Hoan Kiem dist, Hanoi
Mobile no: 0934 489 484