Choose a serviced apartment instead of buying an apartment, why not?
Instead of having to spend a lot of money to buy a fully furnished apartment when newly married, young people today tend to choose to rent serviced apartments. Furniture and service included, just bring your suitcase and stay without having to worry about anything. Especially when renting an apartment at Toantien Housing, you will have a lot of incentives and the most comfortable experience.
EASY LOCATION SELECTION
If you want to buy a modern apartment with an area of ​​​​about 80m2 that is affordable, it will definitely be apartments not in the city center, some districts such as Thanh Xuan, Nam Tu Liem, My Dinh. As for apartments in central districts such as Ba Dinh, Hoan Kiem, and Hai Ba Trung, the price will certainly be very high, many young people or newlyweds will not be able to pay that amount of money to own an apartment building.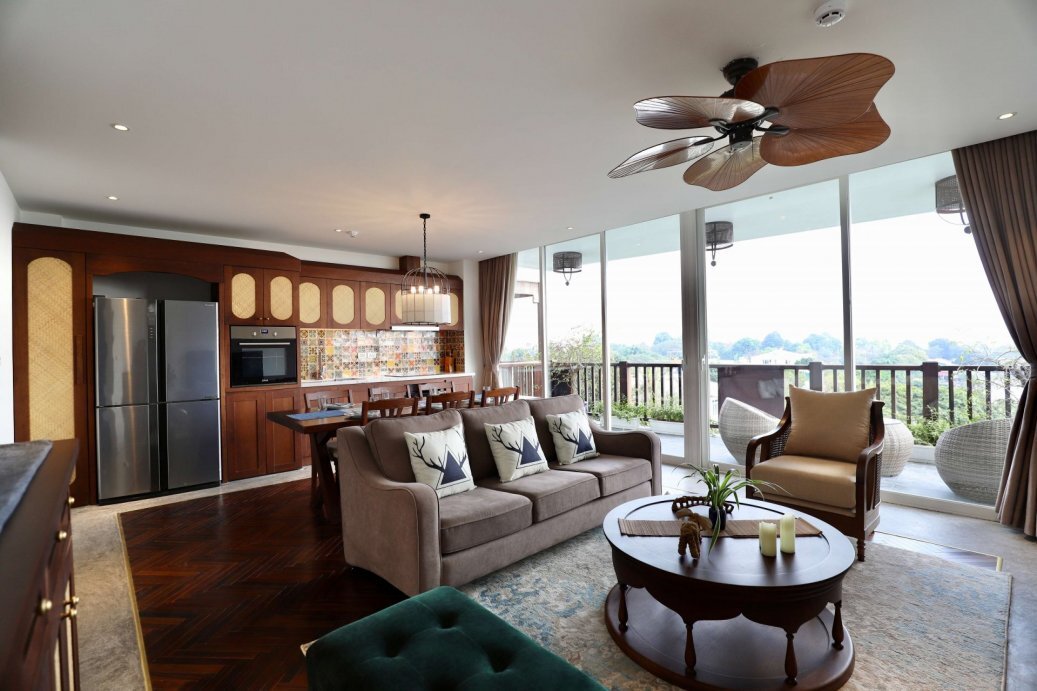 But with Toan Tien it is different, our serviced apartments for rent are present in central districts such as Tay Ho, Ba Dinh, Hoan Kiem, Hai Ba Trung. There are many options for you to suit your workplace and your family's interests and activities. Not only have to spend billions of dong but still have a comfortable, convenient and modern place to live. This helps you to ensure your mental and physical health, making your work more smooth and life easier for you.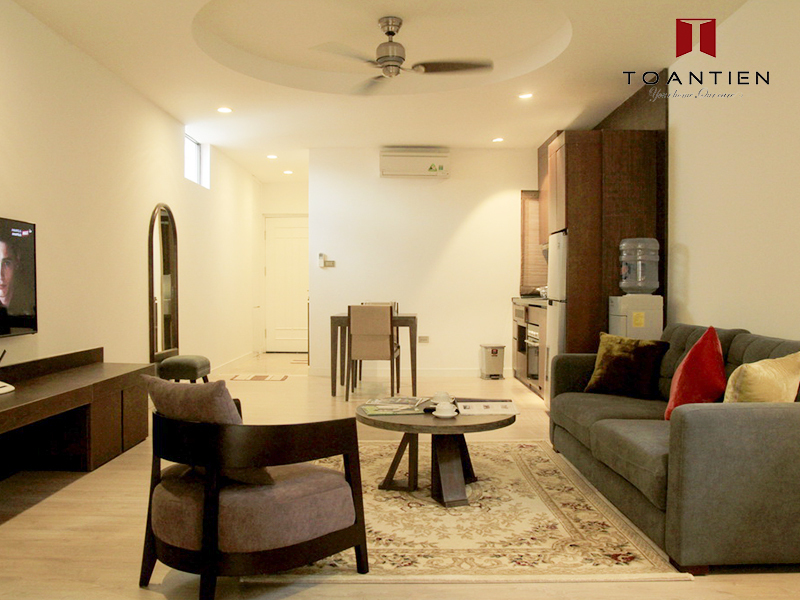 SERVICED APARTMENT IS A IDEAL PLACE
A house in a beautiful location, spacious, modern, convenient transportation is a house that everyone wants to have, but buying a house in such a place is really beyond your ability to pay when finances do not allow it. With the current meager money, you can only buy a cramped house in a small alley or even not enough to buy an apartment on installment payments.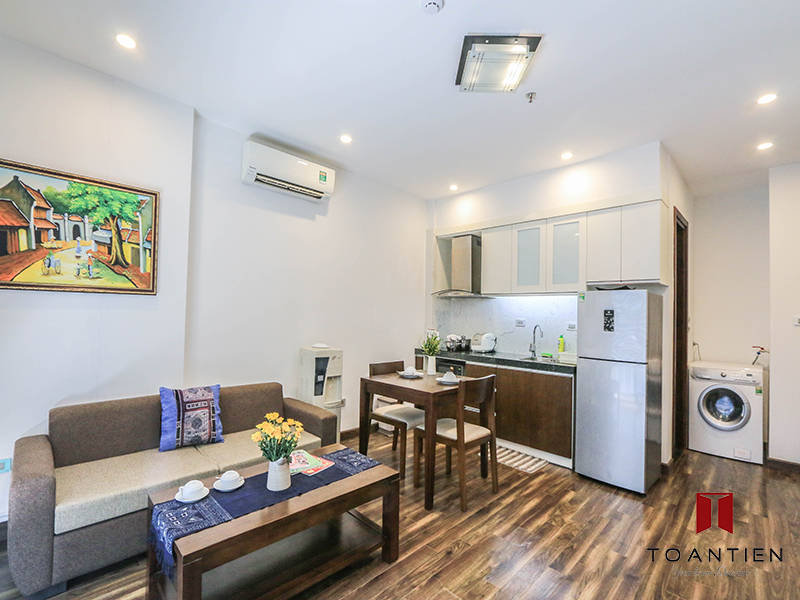 However, when you choose to rent an apartment, you will have a place that is both comfortable and extremely comfortable. Full of everything from furniture to services such as housekeeping, laundry, 24/7 security, convenient central location for commuting.
FURNITURE COMPLETE
The apartments at Toantien Housing are all fully furnished and designed in a very personal style. All synchronous furniture has been fully equipped with a modern living room, a comfortable kitchen and a cozy bedroom space. You don't need to buy anything else, just bring your suitcase and move in.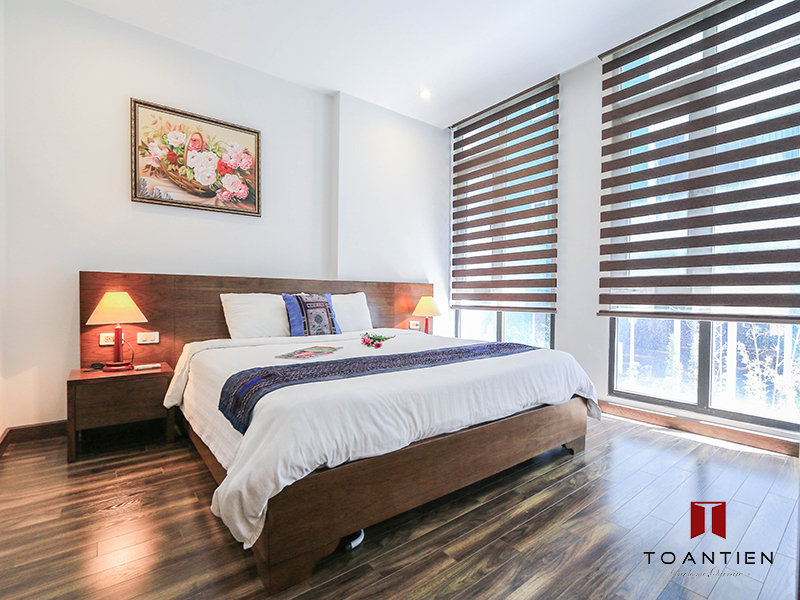 FLEXIBLE RENTAL TIME
If your job is not really attached for a long time, there are many changes, then owning a house will be very inconvenient. Or when you need a place to stay in a short time, of course renting will be the best solution, you can rent from 1 month to 3 months depending on your needs and the nature of your work.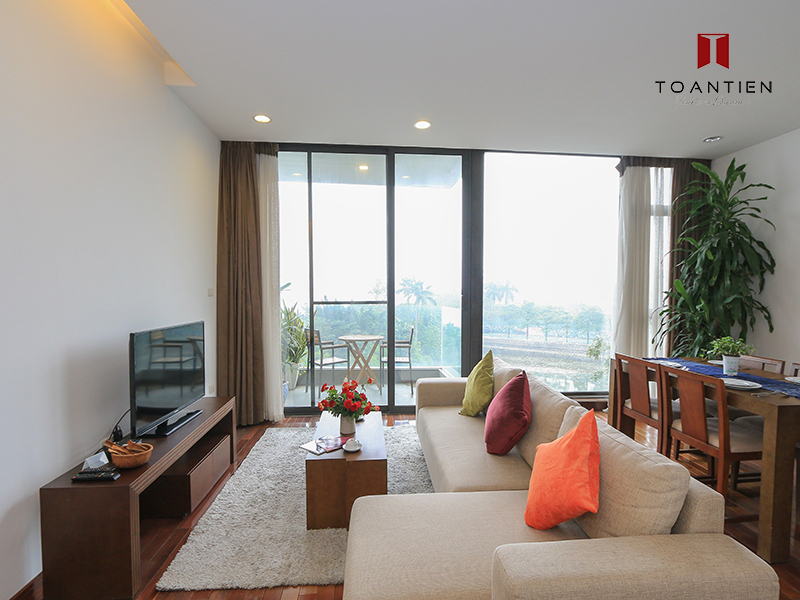 REASONABLE PRICES
You only need to pay from 8 million VND/month for a 1-bedroom to 2-bedroom apartment with full furniture and accompanying services. Especially this June, Toan Tien Housing is applying a promotion program to reduce 20% for all apartments on preferential prices during the Covid-19 epidemic season. Please contact Toantien Housing immediately to not miss the rarest opportunity of this year!
Toantien Housing
Address:  No 11 Ton That Thiep, Hoan Kiem District, Hanoi
Hotline: 0934 489 484