More than 600 high-end serviced apartments of Toan Tien Housing can be considered strong rivals for luxurious hotels, are equipped with modern interior and exterior equipment, facilities, and optimal, convenient service, bringing relaxation, comfort, and unforgettable experiences to customers.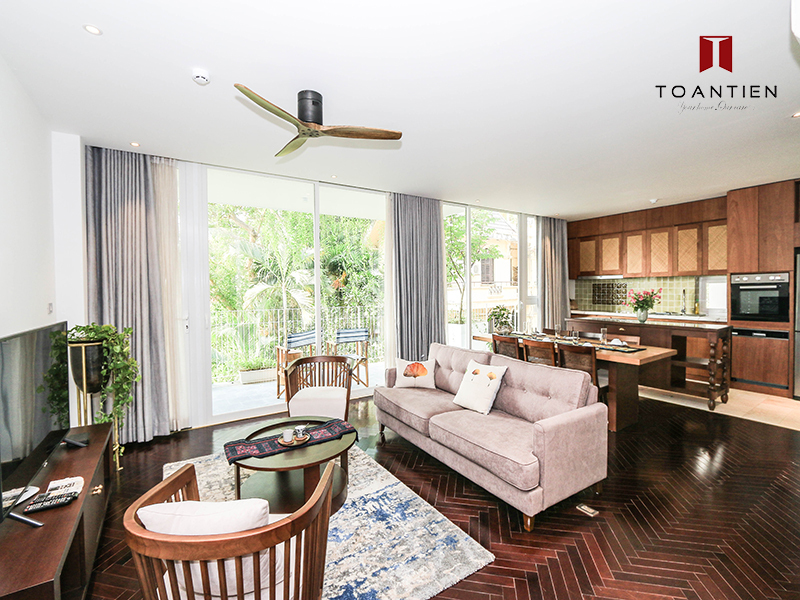 With the motto "Your Home. Our Care ", Toan Tien Housing always aims to bring the finest living space, diverse style, modern interior to all customers that comes with 24/7 customer support. We are even happy to accompany customers during the pandemic.
Fully equipped with luxurious furniture
Toan Tien Housing's serviced apartments are designed with diverse styles to meet the living space of both domestic and international tourists. During a business trip or vacation in Hanoi, you can experience a unique Japanese-style rental apartment, a sophisticated European-style apartment, or a cozy rustic homestay apartment. Some apartments also come with swimming pools to take the entertainment needs of customers to the next level.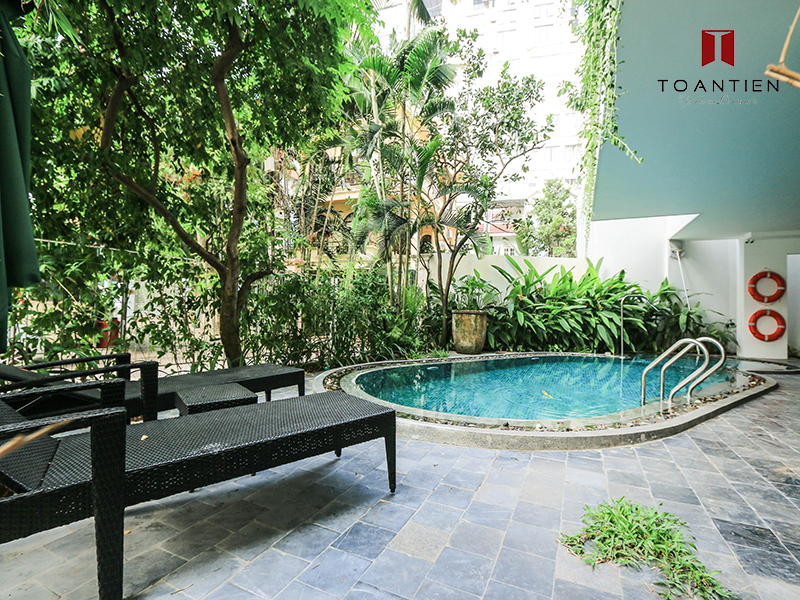 Toan Tien Housing's living space is prioritized by architects to use large glass doors, spacious balconies, combining them with many plant pots to catch the beautiful views in natural lighting, enhancing the relaxation during your stay. Many apartments in Tay Ho, Hoan Kiem, or Ba Dinh district also have a lake view, which is the ideal space to watch dawn, sunset or read books, drink coffee.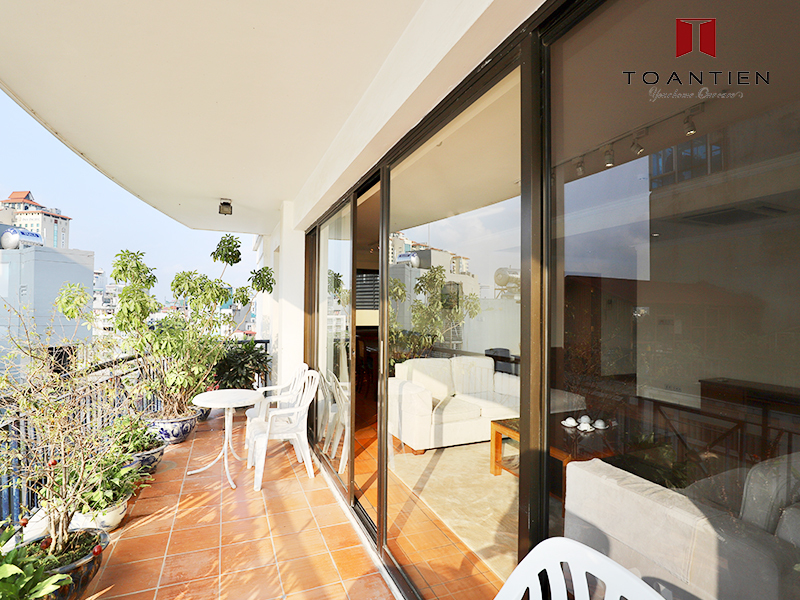 In particular, Toan Tien Housing's serviced apartments are always fully equipped with high-end furniture and amenities. Customers can just without worrying about buying any other items. Equipped TV, refrigerator, air conditioner, ceiling fan, microwave, cooking utensils, bathtub, sanitary equipment ... create a feeling of intimacy, familiarity, and convenience as if you're home.
Integrating high-quality services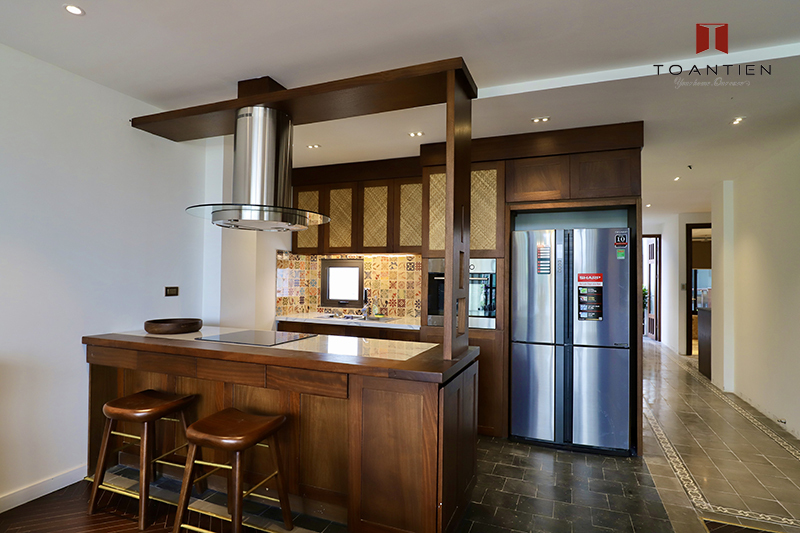 Not only bringing customers high-end facilities such as free internet, international cable TV, and NHK (Japanese program); cleaning, laundry services... By choosing Toan Tien Housing, customers can also have access to using our washing machine, cooking in a comfy kitchen space; amenities available such as airport shuttle service, 24/7 security, plus: pets allowed... Our goal is to deliver safety and peace of mind to customers.
Located at the "golden" areas of the capital
If quality, utilities, and aesthetic factors are necessary conditions, then the geographical location of the apartment is a sufficient condition for customers when it comes to renting a place. Toan Tien Housing has prioritized the selection of building apartments in the "golden" locations of the capital, making it convenient for your transportation to get to trade centers, hospitals, schools, or embassies.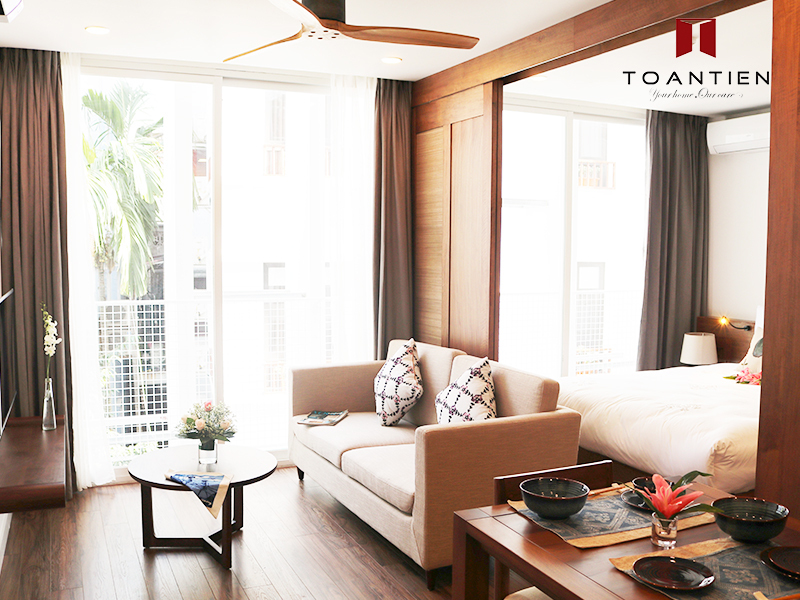 More than 600 luxury serviced apartments by Toan Tien Housing are distributed throughout 4 main districts of Hanoi: Ba Dinh, Tay Ho, Hai Ba Trung, and Hoan Kiem. This is a huge plus that not all housing units have.
Competitive prices, ensuring maximum benefits for customers
Compared to most hotels, Toan Tien Housing's serviced apartments are extremely comfortable. Customers will be consulted, booked, and supported at any time, anywhere by a team of enthusiastic, professional, and dedicated staff. Not only that, but Toan Tien Housing can also issue a red invoice (VAT) when customers pay and finish the vacation, ensuring optimal benefits for visitors to the last stage.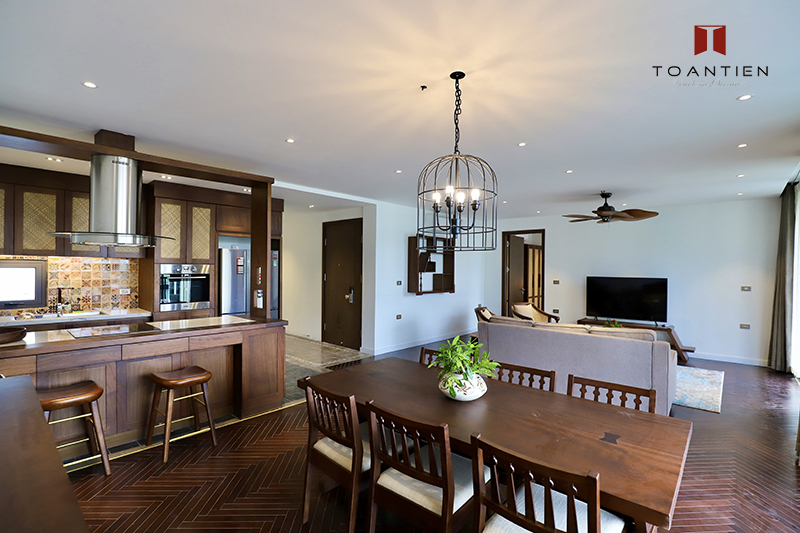 During the Covid-March 19 and April outbreak, Toan Tien Housing has always had timely support measures. We are willing to share and reduce the cost of renting apartments, regularly disinfect the building to ensure safety for customers. We are thankful for your trust and positive feedback!
For more information about our apartments, please contact us via:
Toan Tien Housing
Address: No.11 Ton That Thiep str, Ba Dinh dist, Hanoi
Hotline: 0934 489 484