Having pets in a Toan Tien apartment (ft. the pets in Toan Tien apartments)
Furry friends are wonderful to have around. Especially this time around when the owners get to be with pets all day. The cat may stare at you with a very judgemental look "why are you home all day?" Dogs, you may have to spend time to calm their whine and explain why doggo can't go out for a walk this time around. And probably you guys secretly want that gag of your cat crashing into your Zoom meeting and everyone burst out laughing.
Toan  Tien is chilled with our resident bringing in pets home. (the CS team will have one more thing to catch a talk with you about). But before good boi comes in, we have to clear a thing, we have to sign an agreement, and see proof of necessary vaccination.
The agreement is generally about the situation when our stock furniture becomes scratchboard or chewing bone, or in case the pet causes damage to a third party, it warrants repair bills upon the pet owners.
Lives with pets in Toan Tien apartments have been largely peaceful so far. The pet adoption rate in West Lake area apartment clusters is higher than the rest. Walking them for a stretch along the West Lake is fun. We advise the pet owners to have sufficient safety precautions to the characteristics of their pets. 
We asked our customer service team to source for a pic of a rather larger size dog to highlight the need for safety, we could only find this very good resident Beagle boi.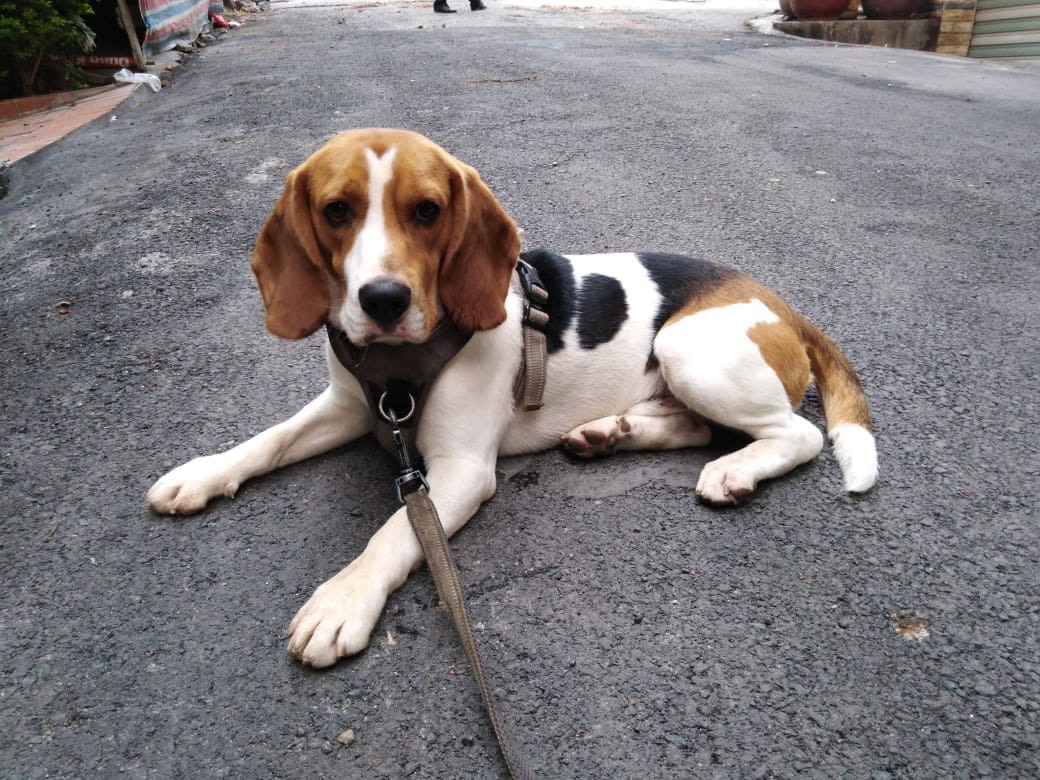 Perfect example! A casually peaceful beagle boi will stay peaceful to other people and other pets, naturally handsome as well. But he's at core a hunting breed, lots of running and searching needed to maintain good temperament (less howling for next door to hear), requiring the owner to keep him on-leash while going out.
But when the pet got a noise complaint from next door residents, we asked Nguyệt Anh - our head of customer service. She said, well, it's up to us to arrange with both sides.