PERSONALIZATION IS ALWAYS A WELCOMED FEATURE.
The exapmles tells, at any price range, people want to have some space, some means to flex their creativity. A rental apartment - a serviced apartment, sounds rigid to be able to get creative, as tenants don't own the furniture there. But it is possible with Toan Tien Housing, we help our customers to modify the interior as the customer's wish.
Personalization of rental apartments is a method of designing and constructing houses to create living spaces according to the needs and preferences of tenants. This is the desire of many tenants that not all landlords can meet.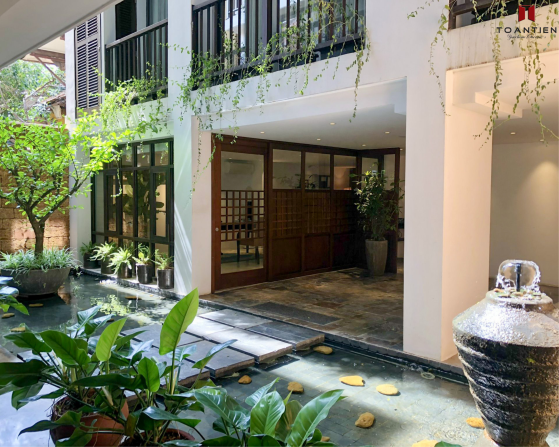 A prospective customer, just a few caveats to reach full satisfaction with an apartment we had built. We'd listen to what the customers like this corner, this room to be, before signing the contract. We'd make changes to fit such specifications - add this feature, this small bedroom to be a working quarter, modify this kitchen counter for better specific ergonomics… We will take a look at them all.
ALWAYS LISTEN TO THE CUSTOMER
But there's the biggest modification to date for a Toan Tien resident, at our apartment building. Mr. Minh Pham, a retired UN official turned writer, returning to Hanoi following his wife Stephanie's work, had put huge effort into finding a suitable home for the upcoming 2 years, until the one at ours.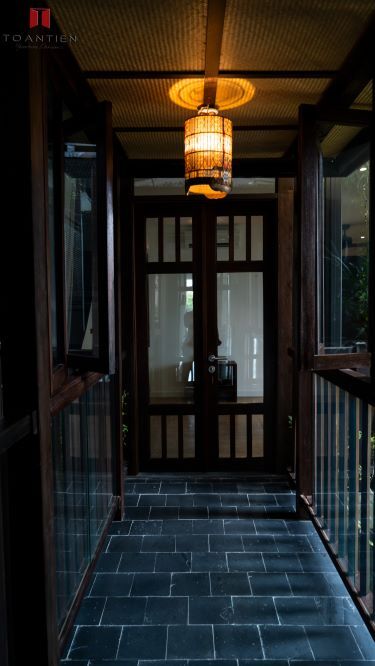 Our apartment buildings at 11 Ton That Thiep is right at a narrow boundary between the old French villas quarter and the Old Quarter, where heritage sites, current political power merge under huge tree canopies. The building is elegant in Indochine style, so is the prospect apartment, though just not quite the big space to maximize their potential.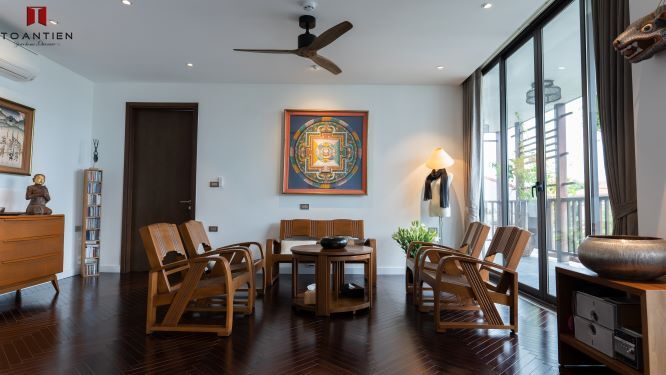 Mr. Minh and his partner then talked to our CEO Mr. Tien, discussing renting the other two same floor apartments on the back building, then connecting the two buildings with an enclosed bridge. A 300-meter square floor was realized - a living room with dining table, a kitchen, with a whole side of the glass wall, a bedroom for the owner, a guest bedroom, a reading room, two working rooms, the bathrooms, and a storage room. The furniture also changed to the couple's directions, which all took a month.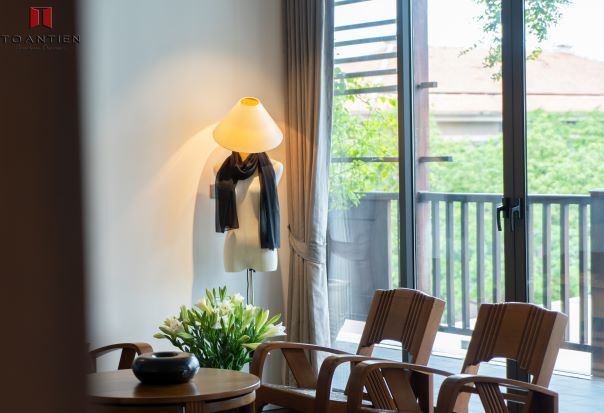 An enhanced Indochine interior, elegant from the overall looks to every detail, the apartment reflects Mr. Minh's soothing voice, calm manner, and the couple's apparent taste of music when we meet them at the ground hall.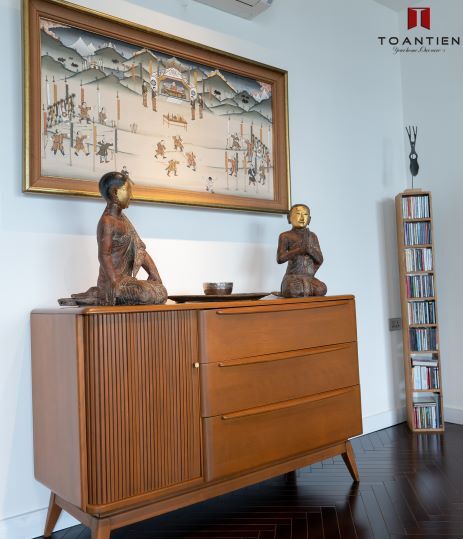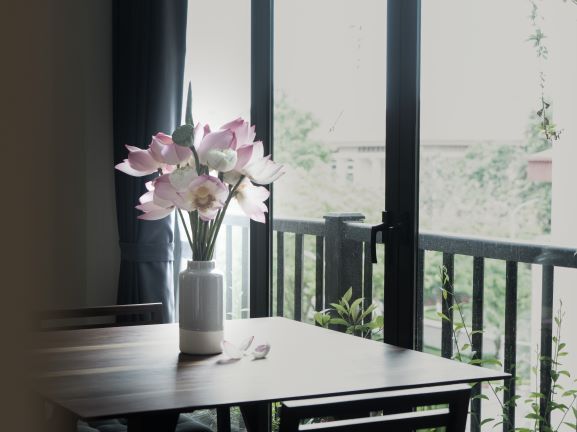 Understanding the desire to have a comfortable living space of its own, Toan Tien will always try to change, develop and meet all your needs as our slogan "Your home. Our care".
Toantien Housing
Address:  No 11 Ton That Thiep, Hoan Kiem District, Hanoi
Hotline: 0934 489 484