Serviced apartment for client on a business in Hanoi
Once a young CEO visited Hanoi with her crew of staff to open a new store in Hanoi, they rented a three bed-room homestay in Dinh Le street, with all the hassle of sharing entrance, independent host, but the crew are young, they did fine. The CEO came to be amazed with the value of renting a serviced apartment for her trip, looking at our two bedroom apartment:  private room-nice, housing four people at a fair price- pretty dope, a bathtub- yisss! "I need this next time I come to Hanoi!"
The most common consideration for accommodation for a business trip is whether to stay in a hotel room or a serviced apartment. The final choice largely depends on how long that work trip is.
A Business trip can last for a few days, both seem fine options, you all have to pay for laundry anyway. Location can come into play, or what caught your eyes first.
If your work duration is more than a week, like she did,  you'd want to have an apartment to stay rather than a hotel room, you'd like to cook something of your taste when you are tired of eating out, so not a hotel.
But when the business trip goer is a corporate officer, foreign and working for a good while in Vietnam, a serviced apartment is the only sensible option. This is the  customer base Toan Tien built serviced apartments in Kim Ma anyway - streams of foreign investment from Japan, Korea came to the demand for serviced apartments with actual good services.
There are some attributes that make a serviced apartment ideal for however long the trip duration is
It feels like a private home
You may feel tired with the common layout of a typical hotel room but something that looks like home is what you never get tired of, something serene for your soul like a proper bedroom, a kitchen quarter and a couch in front of the TV.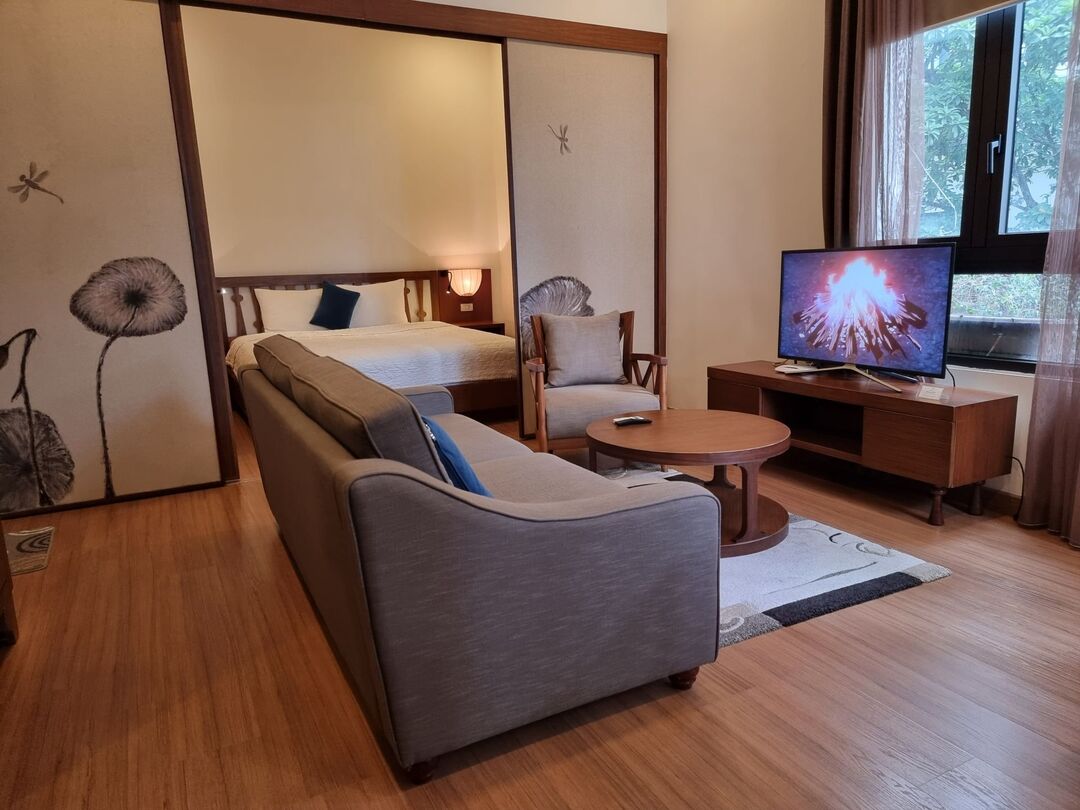 Compact size is fine, it's cozy, you don't bring a ton of stuff on a business trip and the apartments designed for the minimalist Japanese are not necessarily big for a tidy lifestyle anyway. But it's very well equipped, the bathroom has to be modern.
It is enclosed, private, compact inside a compact apartment building rather than a huge skyrise. You'd feel like a world on your own as soon as you step in one.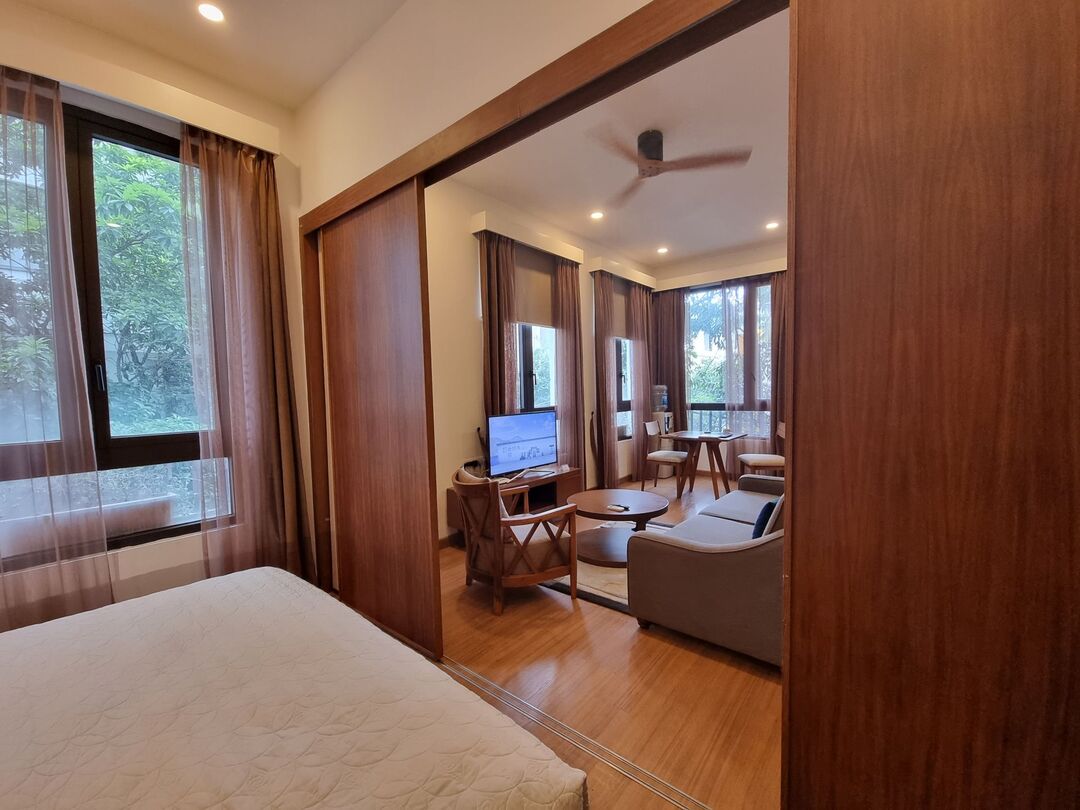 Tailored services
For a long term living,  possible troubles are tied to a contract between the client company and the landlord company, not much left to dispute. The room service and maintenance are included in the rental contract so you just have to wash your dishes. And when anything broke, we got our team to fix it. In Toan Tien Housing, we have our resident taken care of by a customer service staff, here's one handing the apartment to a corporate customer.