Homestays, mini-apartments, hotels have always been there since day one and pretty much well-known. However, for folks who earn a decent amount of income, staying in our serviced apartments certainly is a better option. "Why?" - you may ask. First of all, we do provide you affordable prices and assure your comfort during your stay.
Long term accommodation was once a riddle for a lot of people while planning a business trip or a vacation in a fancy city like Hanoi. Staying in a hotel would surely rack up a hefty bill and a homestay would be insufficient when it comes to your personal needs. Therefore, it's not a surprise that a serviced apartment would be able to solve them all.
What is a serviced apartment?
A serviced apartment is a feels-like-home sort of accommodation that comes with hotel-like services. Meaning that it comes with full-fledged kitchen space, a living room, a bathroom, and a bedroom. On top of that, amenities are compacted within the apartment building itself, such as cleaning, laundry, technical, customer services.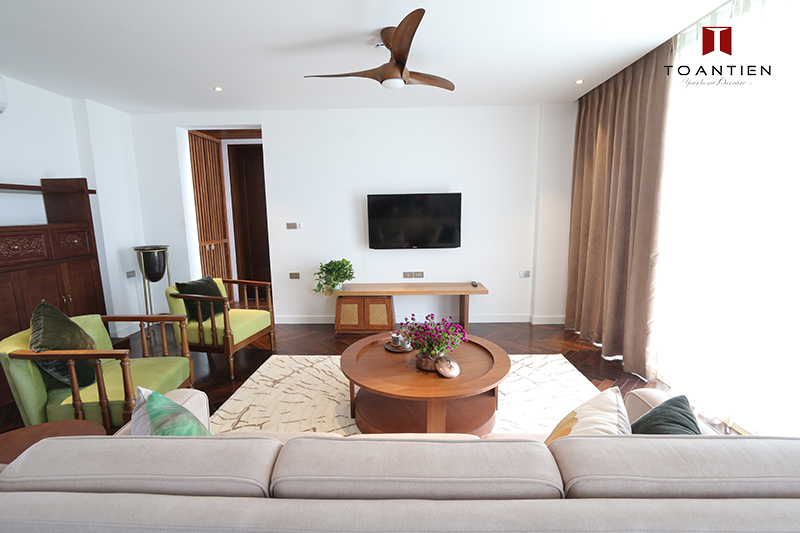 The serviced apartments in our portfolio range from single bedroom studios to multi-bedroom apartments, they come in a variety of styles such as Japanese minimalism, Western plush, and Indochina inspired designs.
All of these characteristics mentioned above have been able to draw a wide range of upper-middle-class customers in and satisfy them during their trips, whether they're purely business or vacations.
Advantages of serviced apartments.
Since their beginning up to now, serviced apartments are insanely popular in big cities. Here are the advantages of serviced apartments for those who are considering staying long-term in Hanoi.
Affordable prices:
For around 300-350 USD per month, you could rent a one-bedroom studio in the central area, along with convenience on par with it of a 3-star hotel.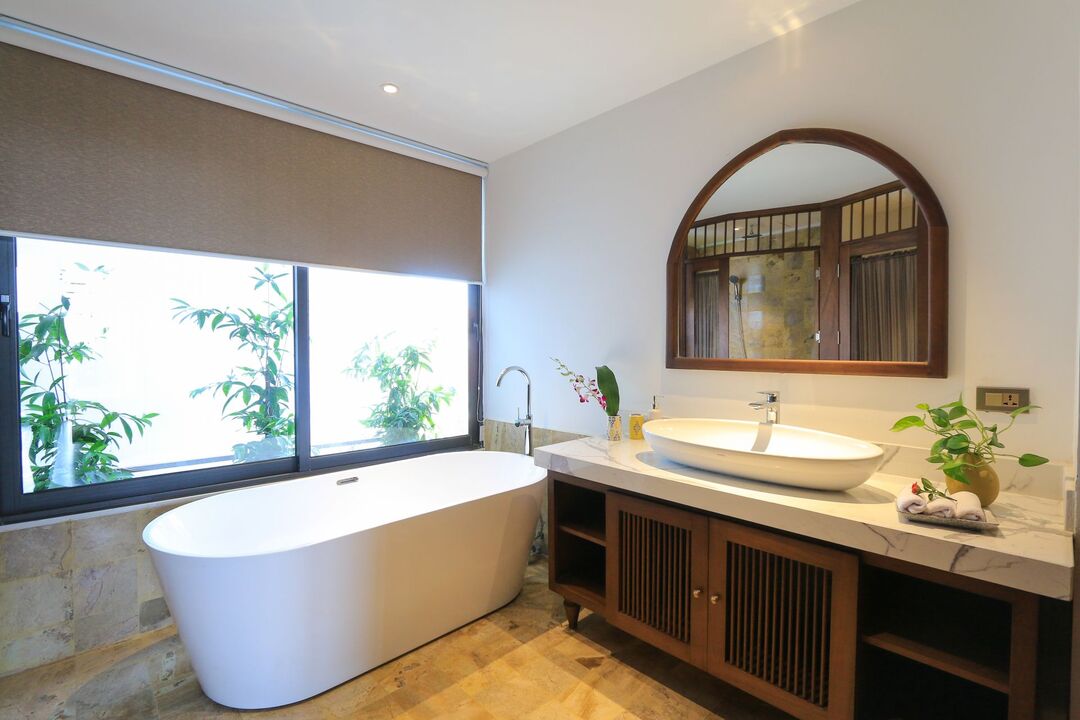 It feels just like your home:
The customers in our serviced apartments do feel at home, just as how we describe in our offerings. You can cook your own meal, make your own drink and lay on the sofa to enjoy the day, or throw a party. Long-term residents would also tweak things around to match their vibe.
Beautiful designs:
Our goal is to make your livings sustainable, so we decide to comb away jargons and keep up with nature-friendly decors to present you with unique accommodation.
Indochina inspired design is the Hanoian architectural heritage for us to cherish, it represents the culture, novelty, and elegance. We also add touches of details to create Japanese minimalism, Nordic minimalism, Retro vibes to diversify our serviced apartments.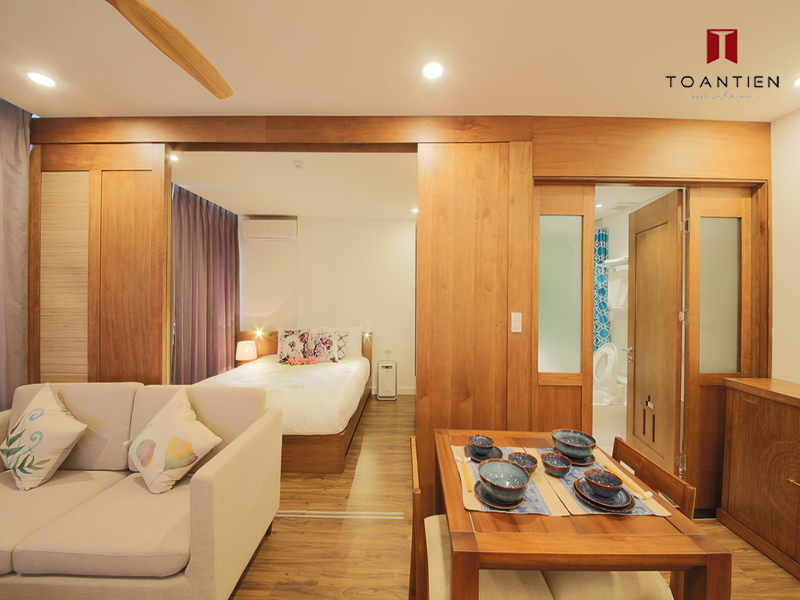 TOAN TIEN HOUSING, THE TOP PROVIDER for long term serviced apartments.
Our property portfolio has grown to nearly 600 high-end apartments in the central districts such as Hai Ba Trung, Hoan Kiem, Ba Dinh, Tay Ho,...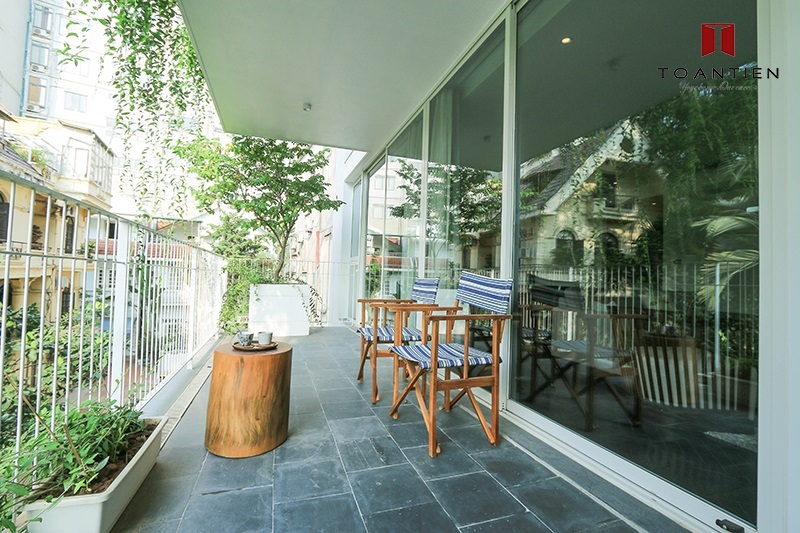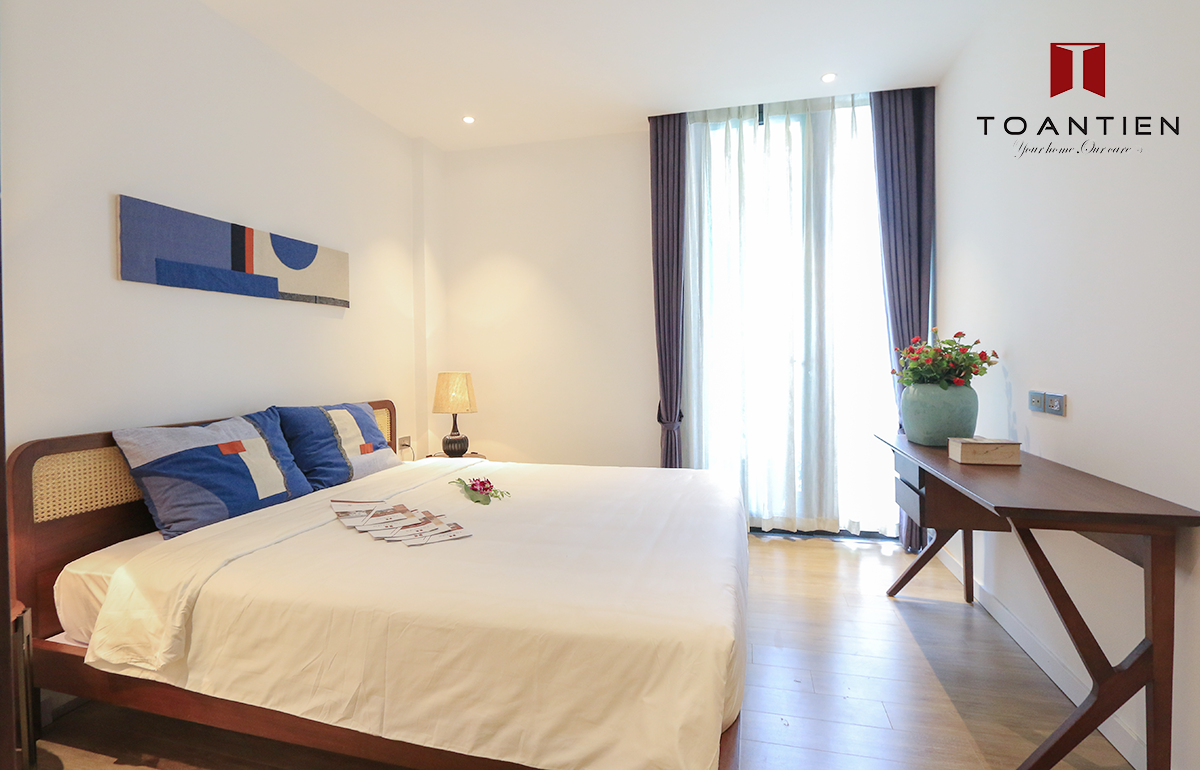 We are proud to have fellows from embassies and delegates who consider our director Tien as a friend as well as a reliable business partner. 
 For more information, please contact:
Toan Tien Housing
Address: 11 Tôn Thất Thiệp, Ba Đình district, Hanoi
Mobile: +84 934 489 484