The Corner Apartment 15/52 To Ngoc Van - the delicate and harmonious beauty of an apartment
If you are a lover of elegant and sophisticated beauty, you will not be able to miss this wonderful apartment.
Located on a poetic street of Hanoi, apartment 15/52 To Ngoc Van will help your stressful and tired moments disappear, making room for positive energy. The apartment is located in a quiet alley, away from the hustle and bustle out there, many foreign guests who come to stay and travel in Vietnam have chosen this apartment, because it is both quiet and easy to find.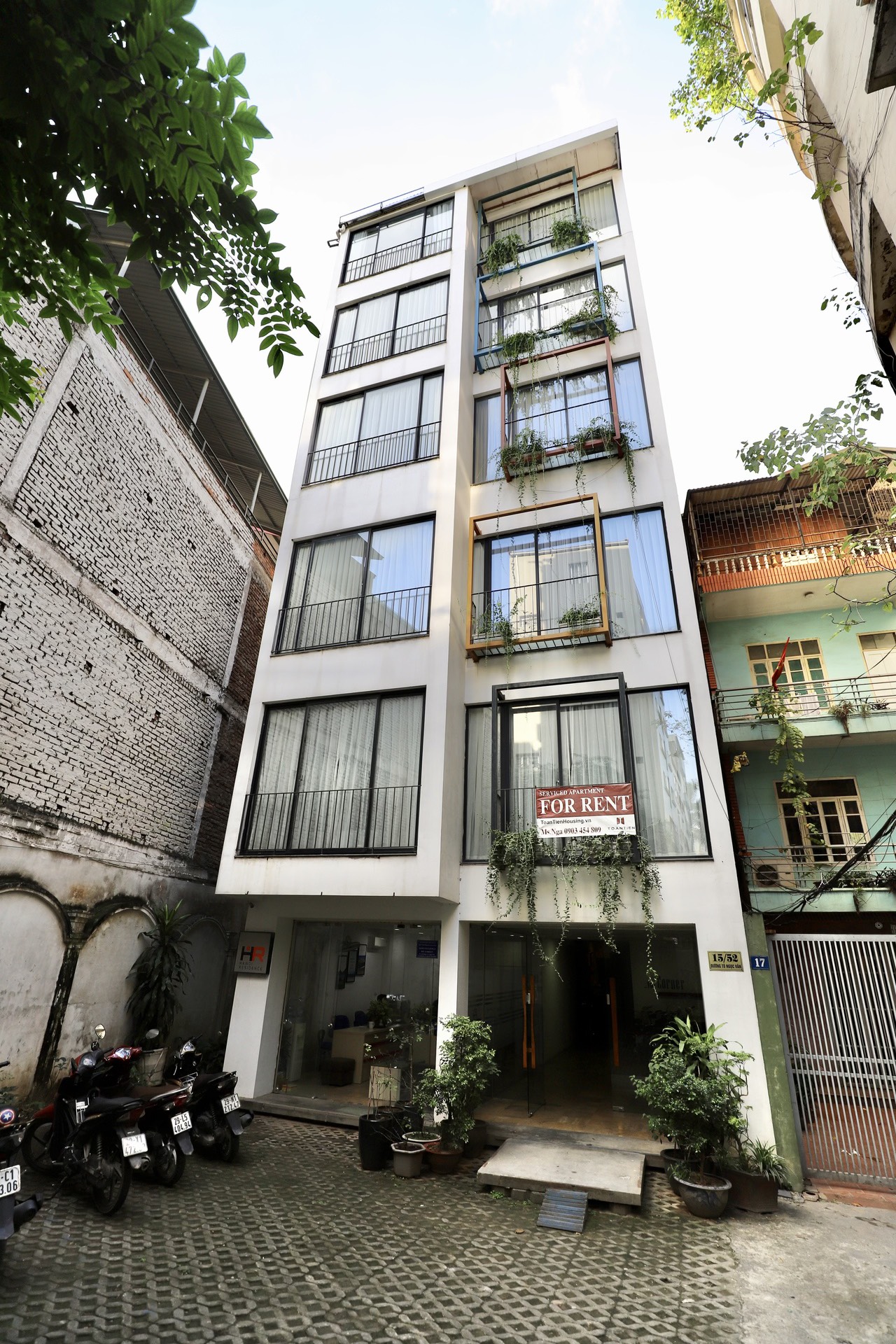 No need to be too fussy, The Corner is impressed by simple but meticulously cared for features. Warm living room, with familiar main wood tones of Toan Tien. A soft sofa in light brown color combined with a white wooden table, accented with striking patterned linen, helps the living room attract more attention. TV with standard size, large windows to catch all the sunlight, how relaxing it is to enjoy this comfortable feeling at the end of the day.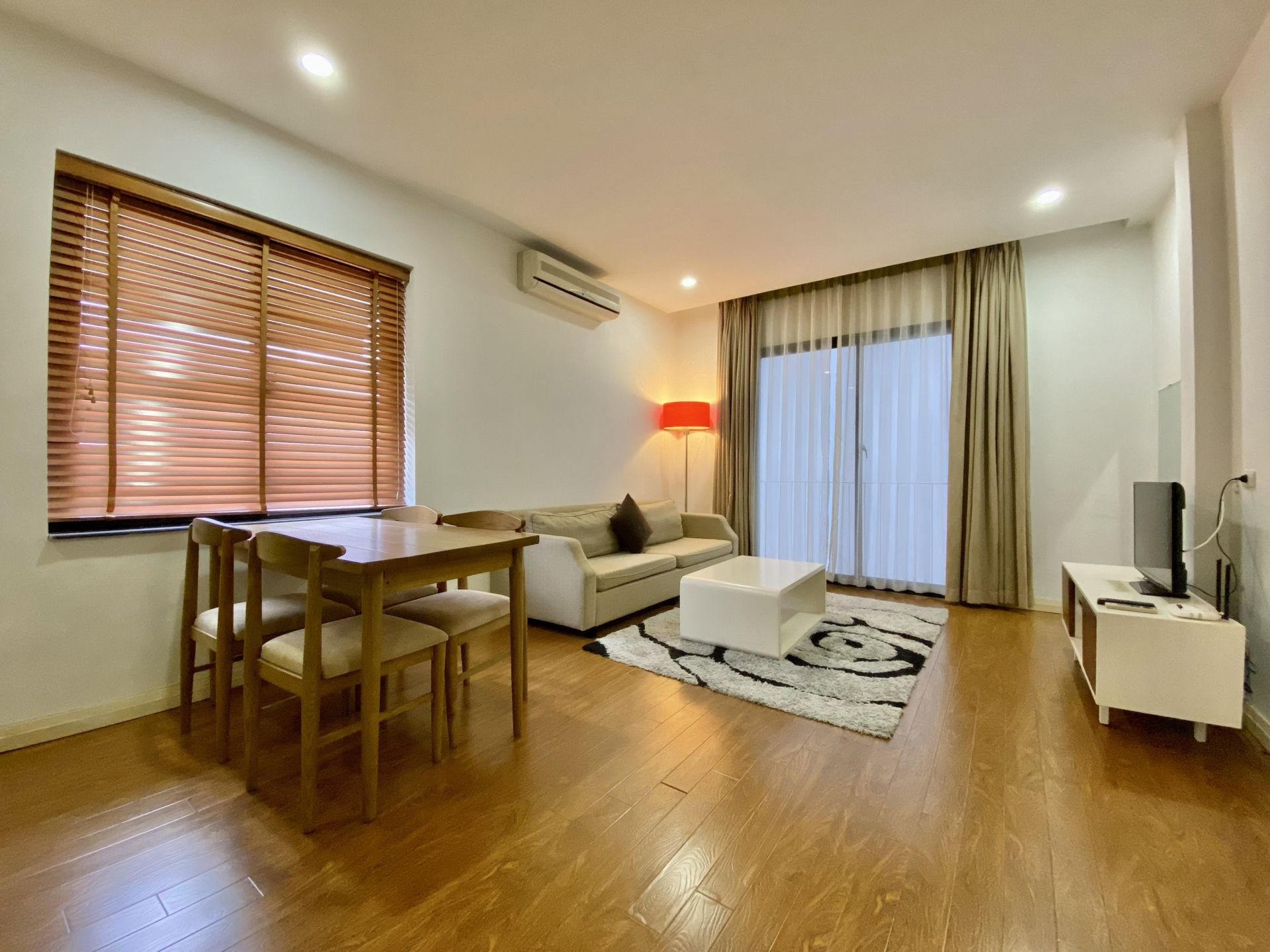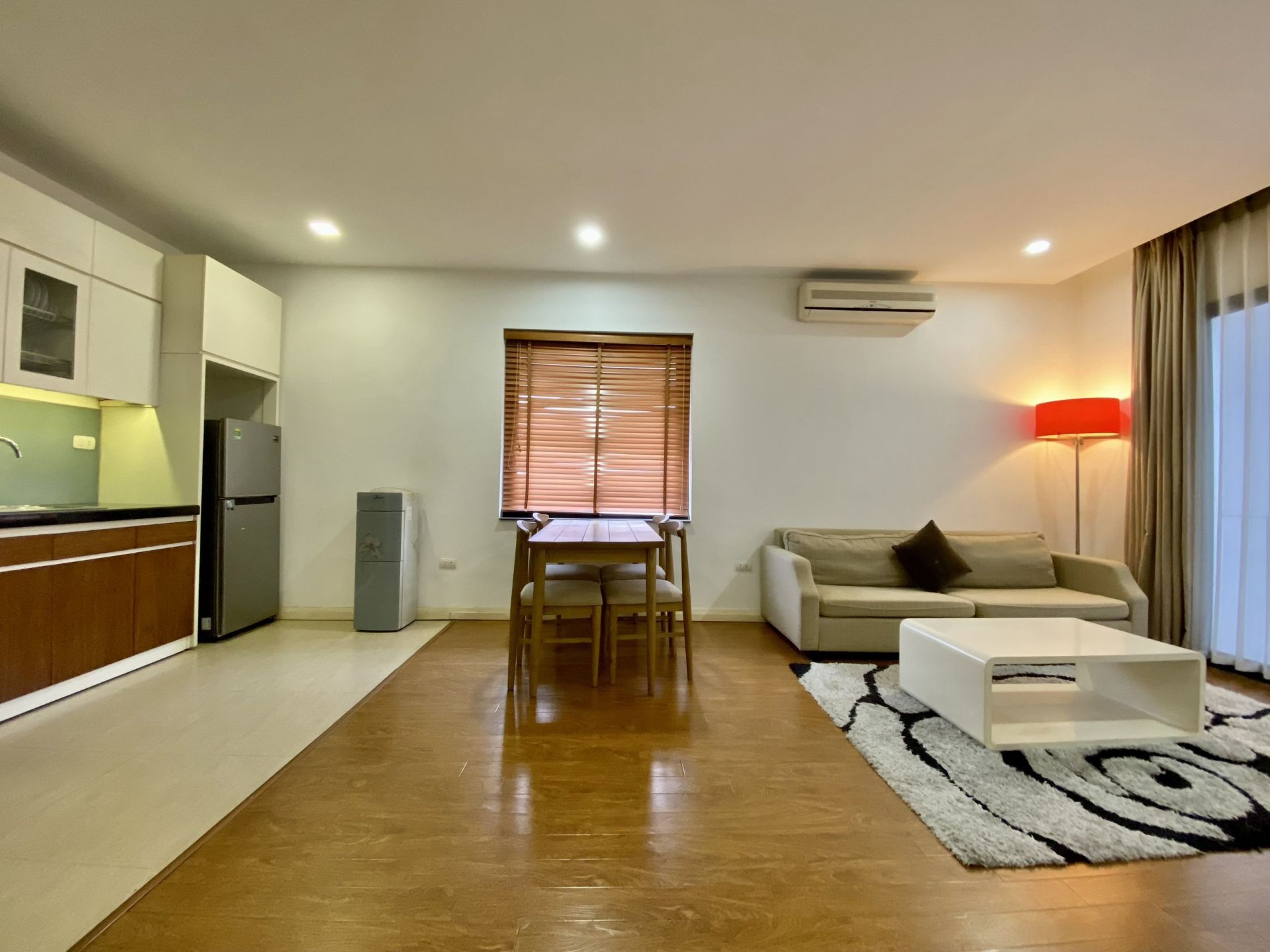 The beautiful small kitchen is fully equipped with necessary items, from pots and pans, dishes to microwaves, refrigerators, etc., ready for you to "show off" your cooking skills.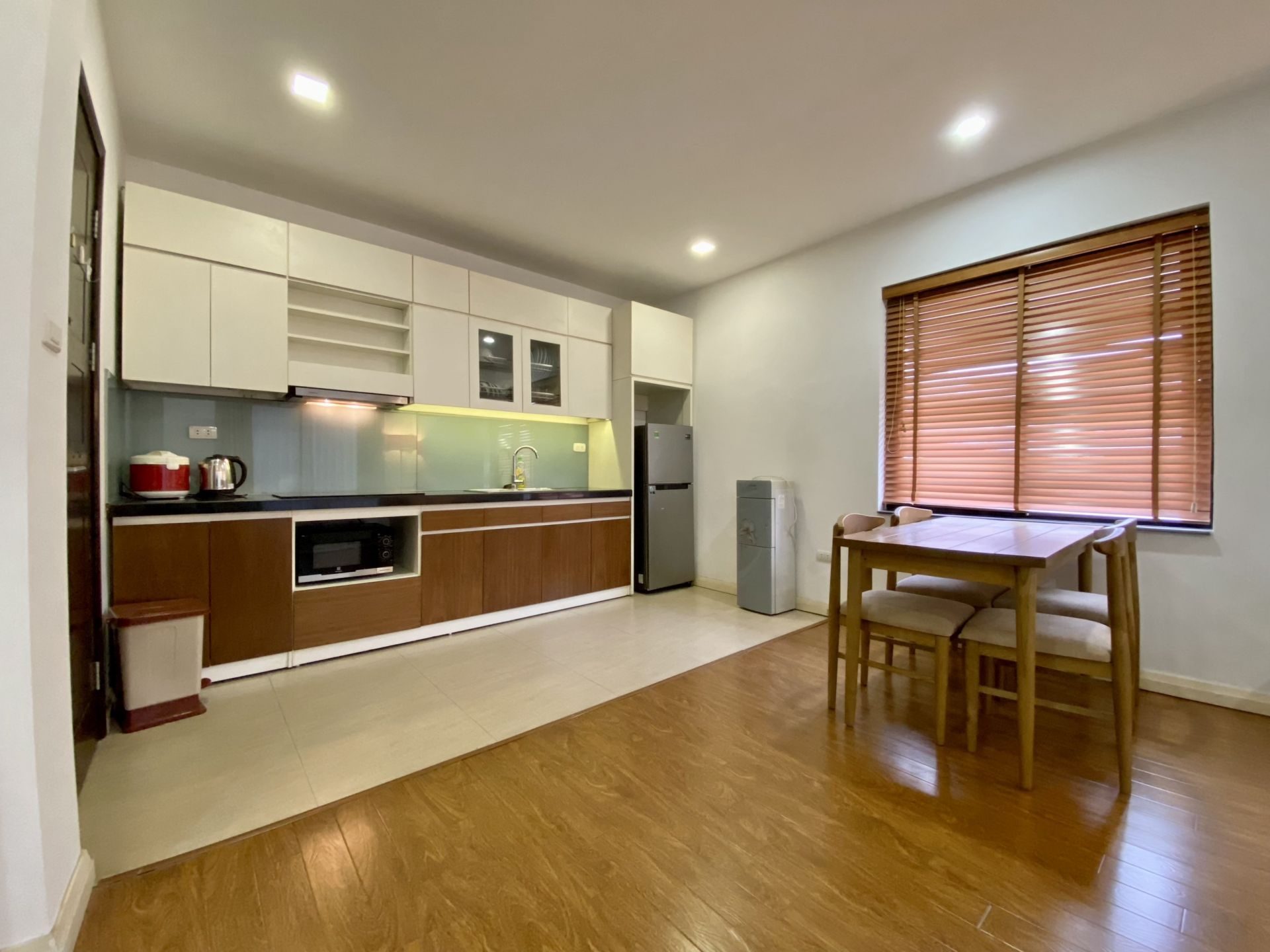 The bedroom is a combination of brown wood and white, undeniably warm when entering this room. The bed is spacious and comfortable, supporting your deep sleep. It is revealed that the size and quality of Toan Tien's bed is standard for a 4-star hotel!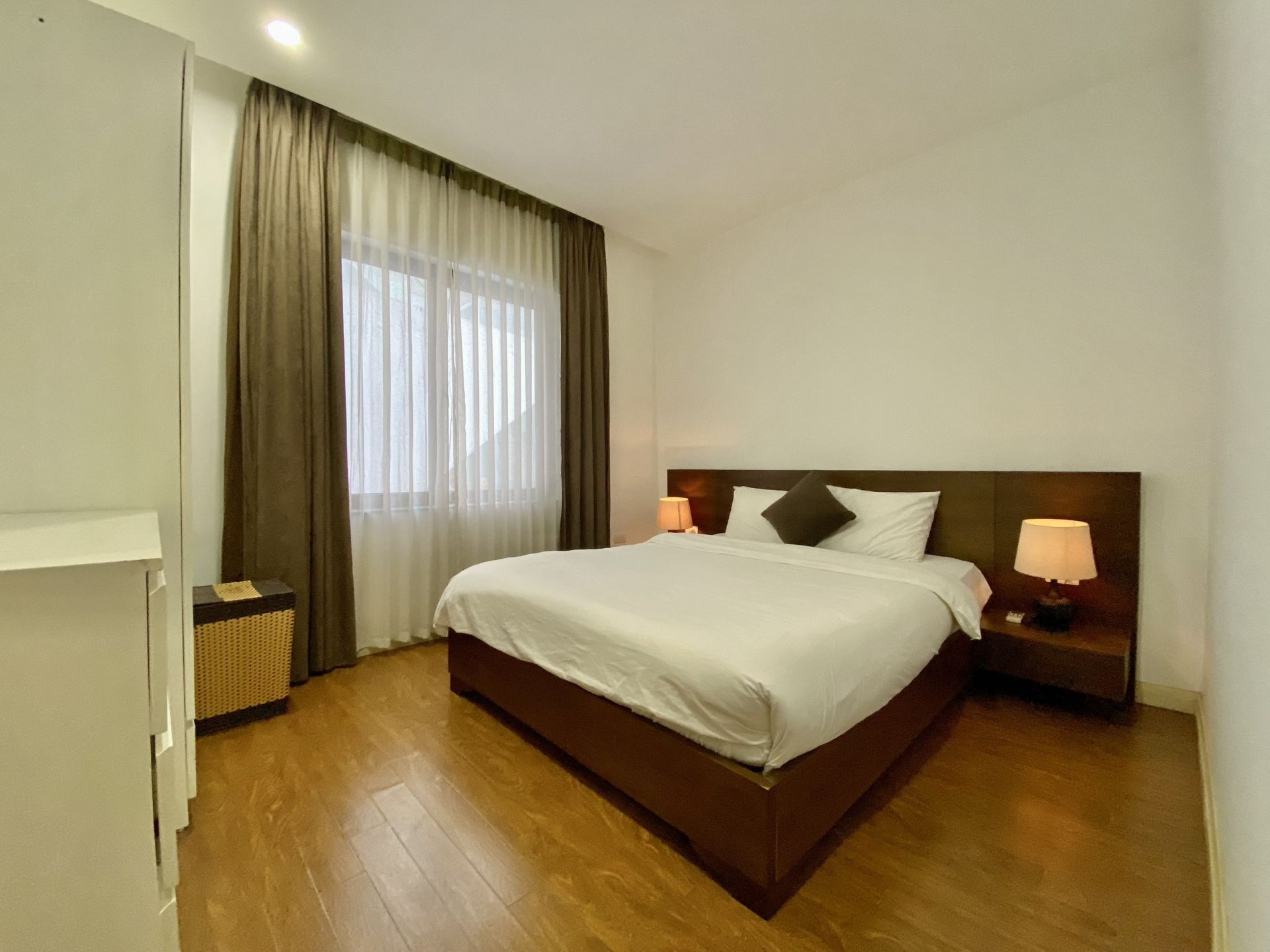 The bathroom is clad in stone that is both luxurious and avoids humidity. Toan Tien's apartments all have large bathtubs. Don't hesitate to try the experience after a tiring day, soak in warm water and listen to melodious music!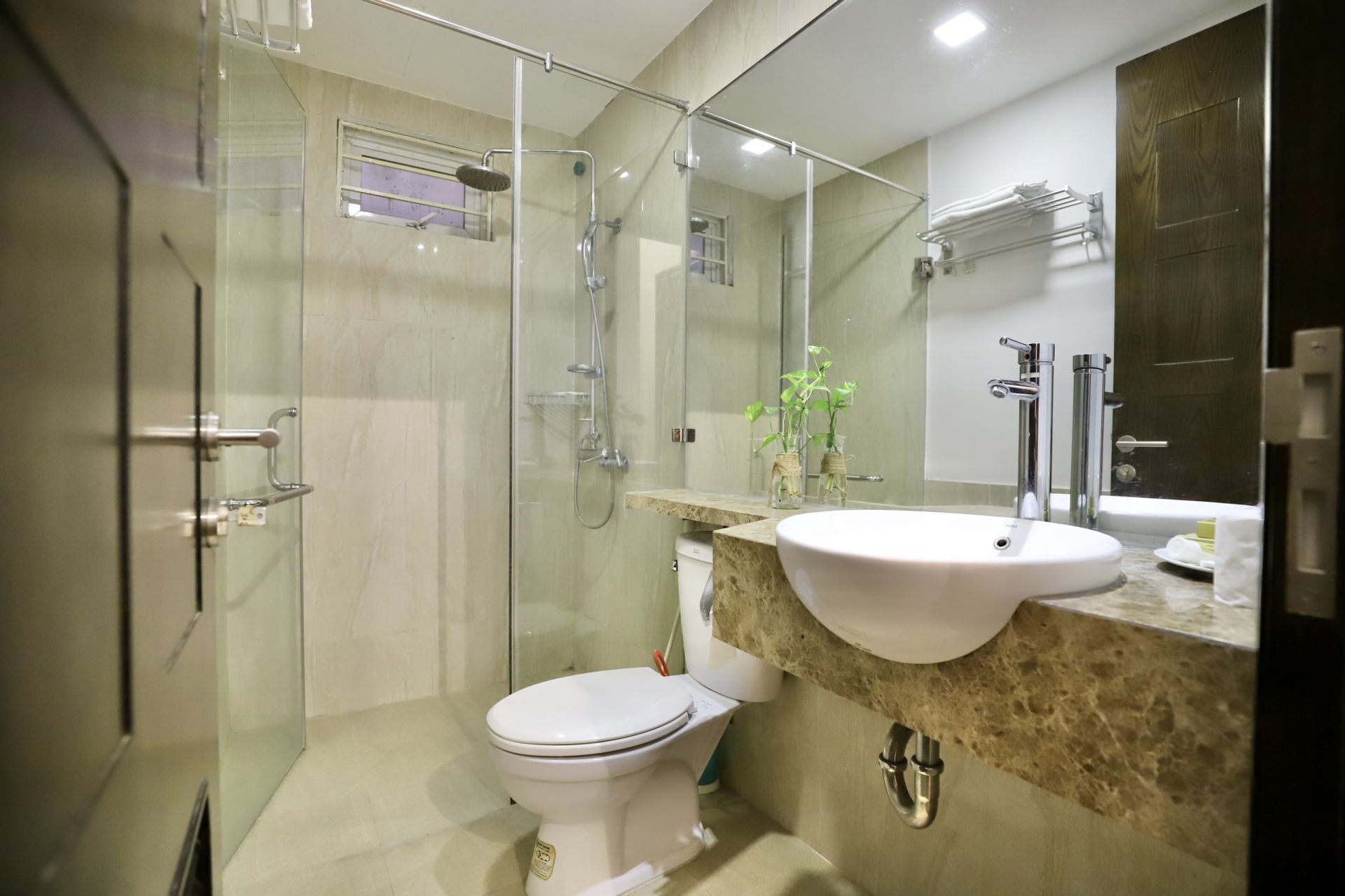 In addition to the investment in furniture, design and equipment, the apartment also has strong wifi, extremely "chill" netflix to watch movies, 24/7 security, housekeeping service 3 times a week. Is this enough to make you "excited" to want to experience the apartment?
Please contact Toan Tien for more details!
Toan Tien Housing
Address: No. 11 Ton That Thiep, Hanoi.
Tel: 0934 489 484