The flagship apartment building of Toan Tien #3: The many views of the West Lake.
The West Lake is quite reflective of the light, the wind, on top is the thickness of the atmosphere while looking over to the other bank of the lake. The West lake is the most rumbling, impressive during a windy day, the wind supposed to chill out people, but the lake looks so wavy.
And Toan Tien has quite some apartment buildings with great lake views, in the better parts of the Lake to live in.
The downside is that the apartments in the area are rented like hot cakes, so we can only get a few photos of them.
10th floor, 6 Quang Khanh by Phu Tay Ho.
We took some photos of the apartment while it was newly finished, and handed the key to the customer right away. An L shaped apartment with unobstructed lakeview for every room, every bedroom, even bathroom.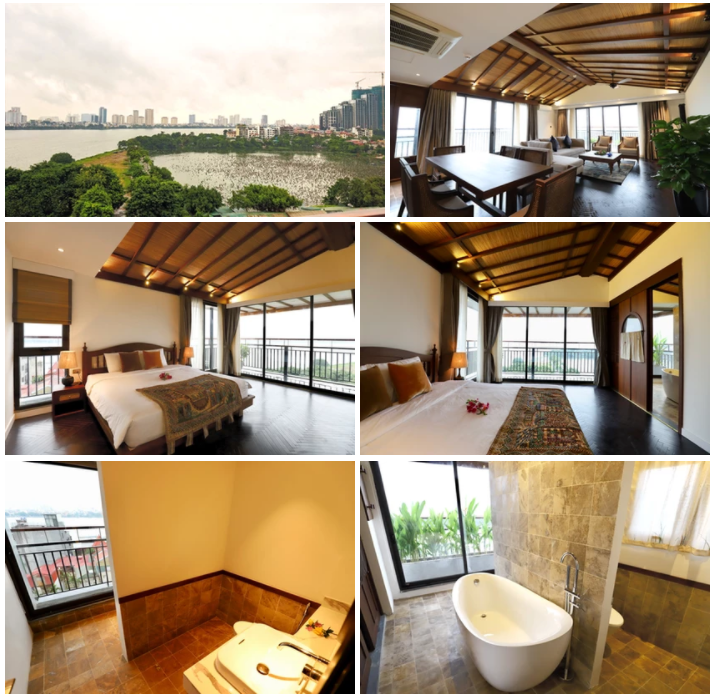 The lakeside apartment of 21-23 Quang Khanh
They are our streetfront, lake front apartment, living room with glass sliding doors for a panoramic view of the lake, and a facade long balcony to fully immerse in the lake atmosphere. The bedrooms in the backend look into an open space of an alley.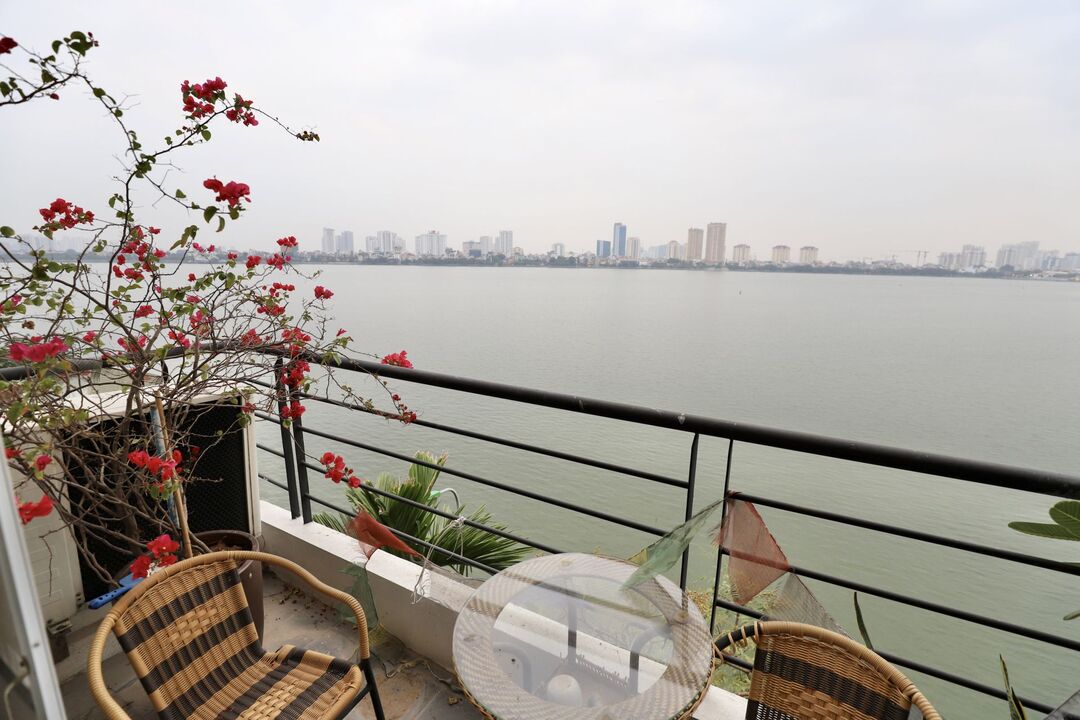 Goes a bit deeper into Xom Chua alley
The straight route down into Xom Chua alley lies several apartments of ours. The higher floor apartment units would look past the opposite homes and shoot the view to the lotus lagoon by phu Tay Ho, and part of the lake to the right. The view in the lotus season should be amazing. Only rise through 6th and 7th floor, the back end bedroom has a glass door opening up to another lakeview.

But here's the view on the backend of the terrace.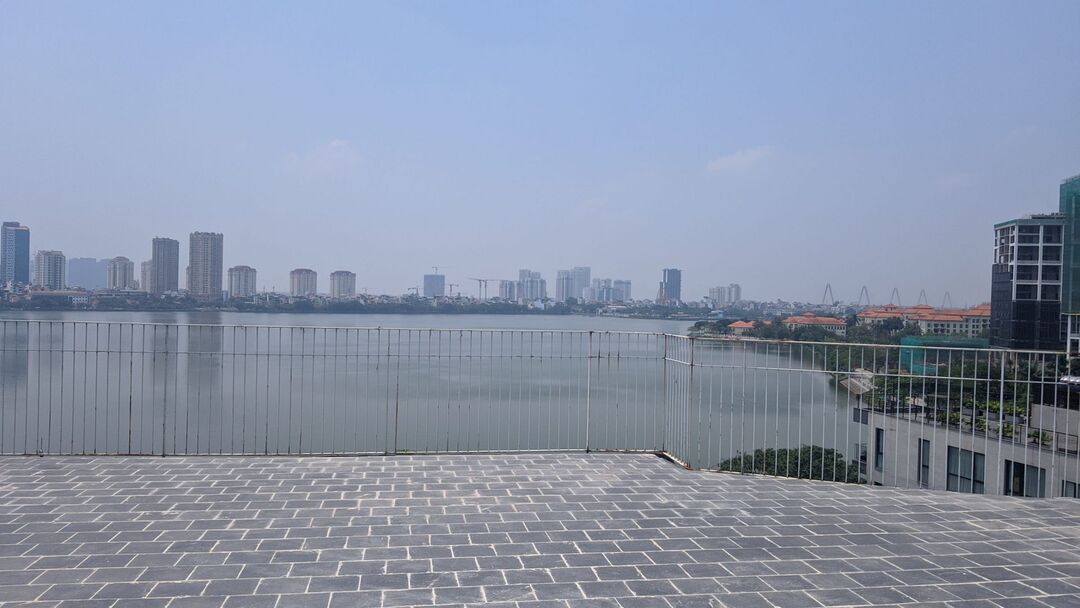 And's here's the view of the attic apartment in a next door building. Best dishwashing view ever!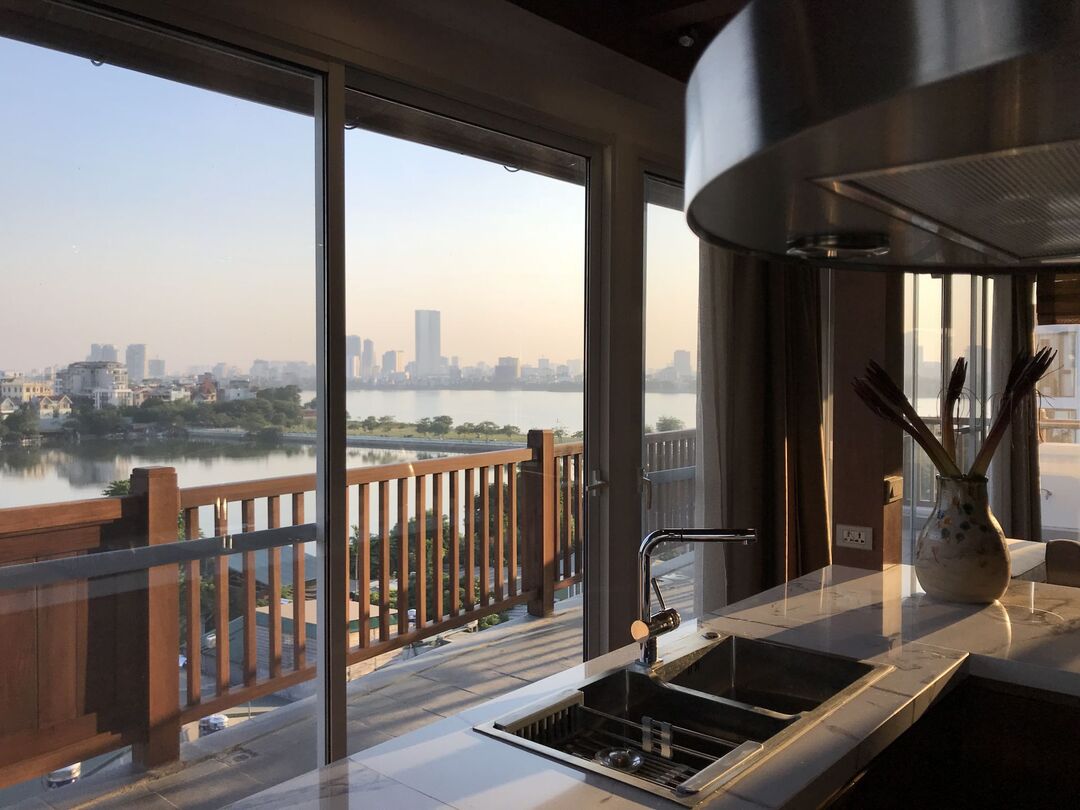 The view to even both West Lake and Truc Bach lake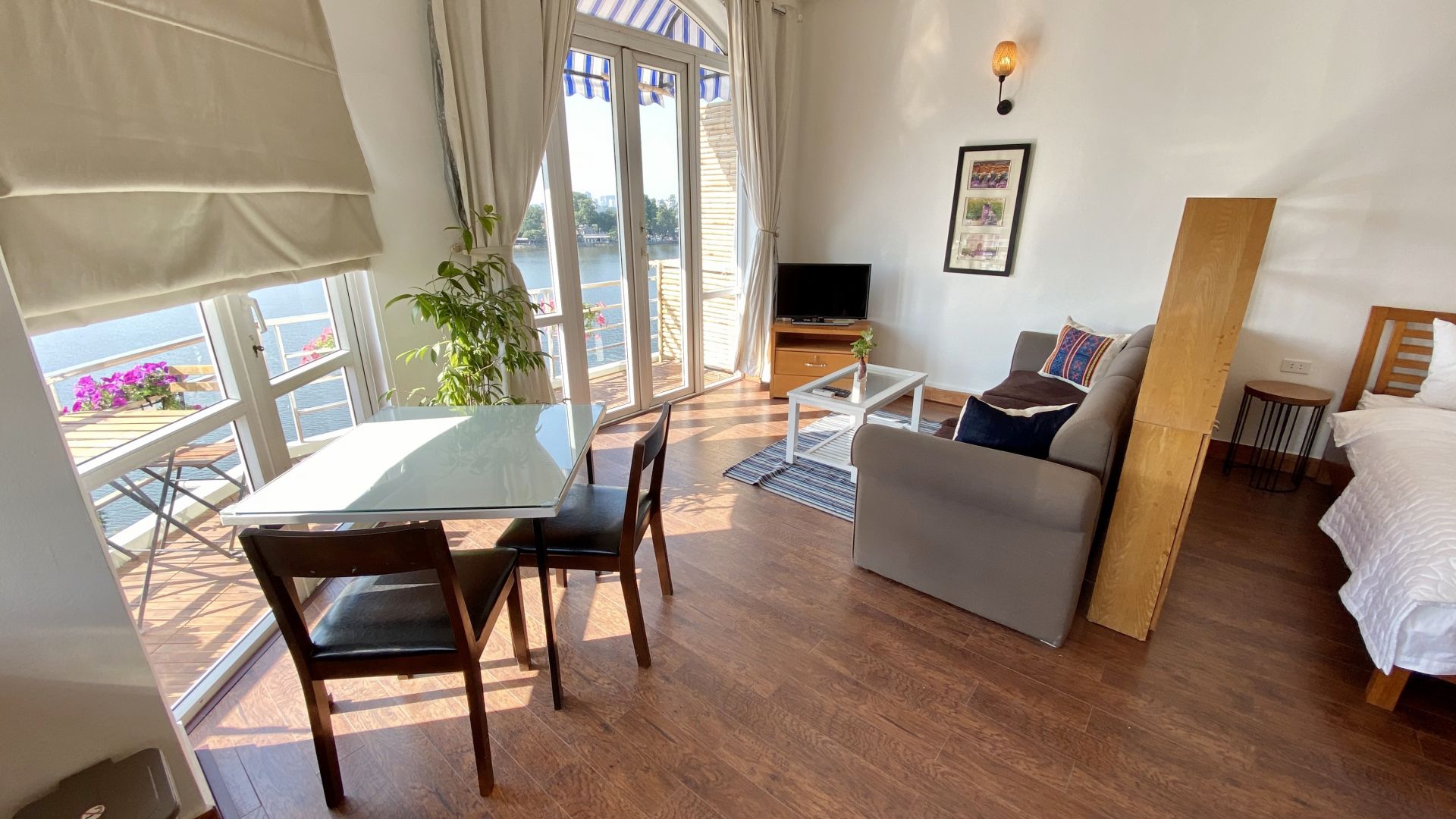 A pretty studio apartment in Tran Vu street, with a very poetic view