The Storefronts rented from Toan Tien Housing
The business that rent our place
The apartment buildings of Toan Tien has a several buildings where we can rent the first floor to make a storefront, here's a short list, 
No, we definitely don't have a place to rent at the front of the street. The store fronts we lease are lake front, in big alleys, or in a recess from the eaves, facing a small street,
The Craft box workshop. 
A craft instructor rents our floor for her base for all of the DIY stuff, welcoming the guests to come in, paying to realize their DIY ambitions, something cute, something crafty, also to buy some nice finished products at fair prices. Sometimes she's off to do a live session with a larger group.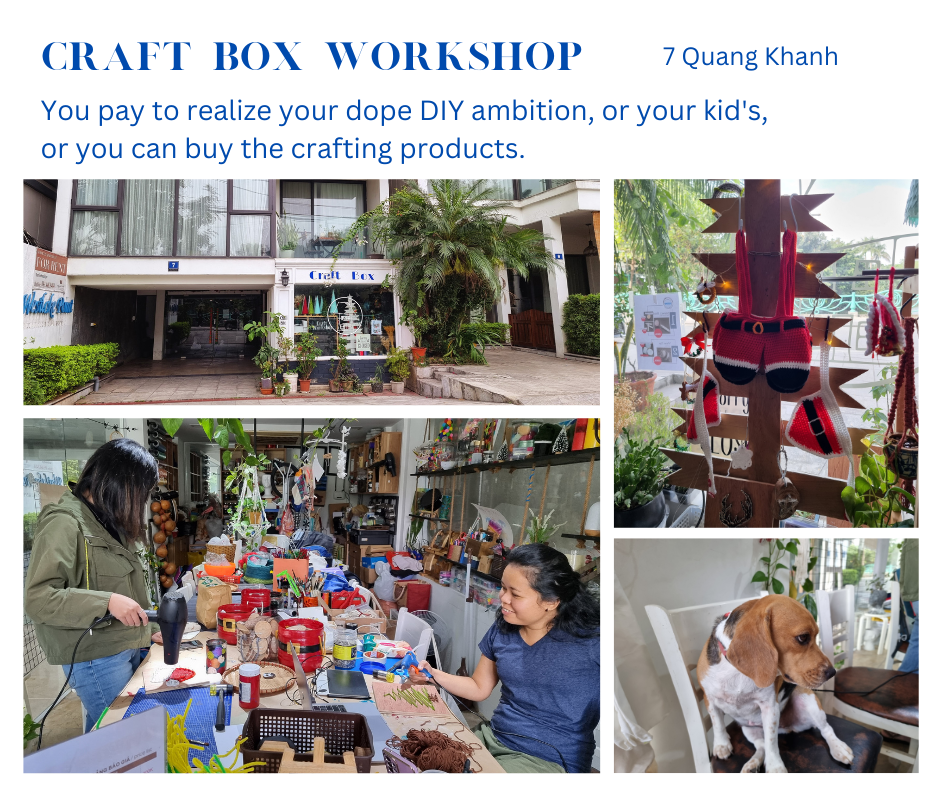 Autumn Deli store
A cute store in a cute corner for a store front. 
You go to such a store when you need to sort out a gift box of good stuff, with defined geographical origins, cute handmade toys, inside a good packaging. This storefront inherit a nice facade of a house by the west lake, with eaves, vines. Holidays is coming and it look like a Santa Operation's local branch.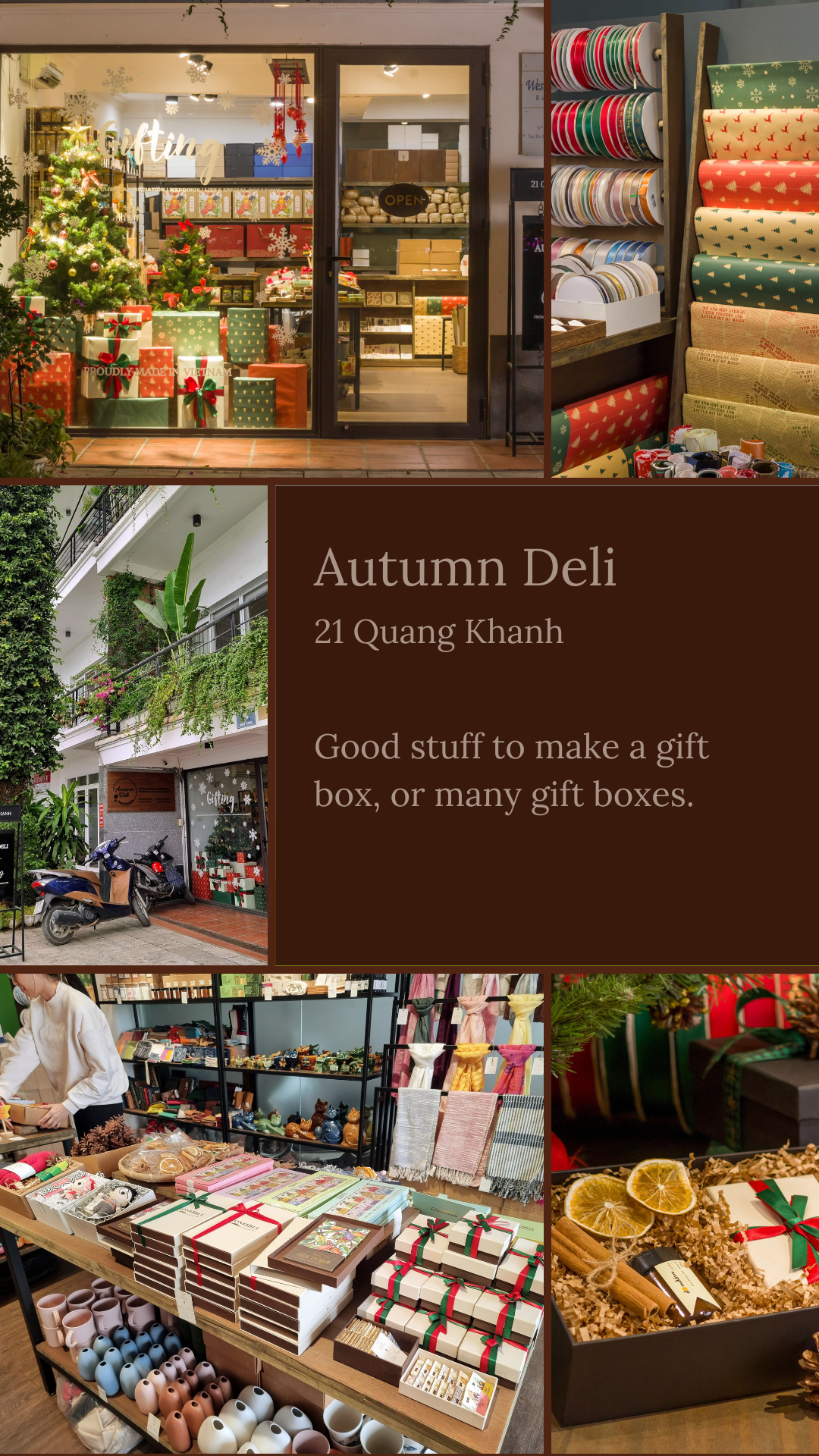 A mysterious massage therapy parlor.
You have to set up an appointment, probably only in Japanese, to be certain the clinic is open for you.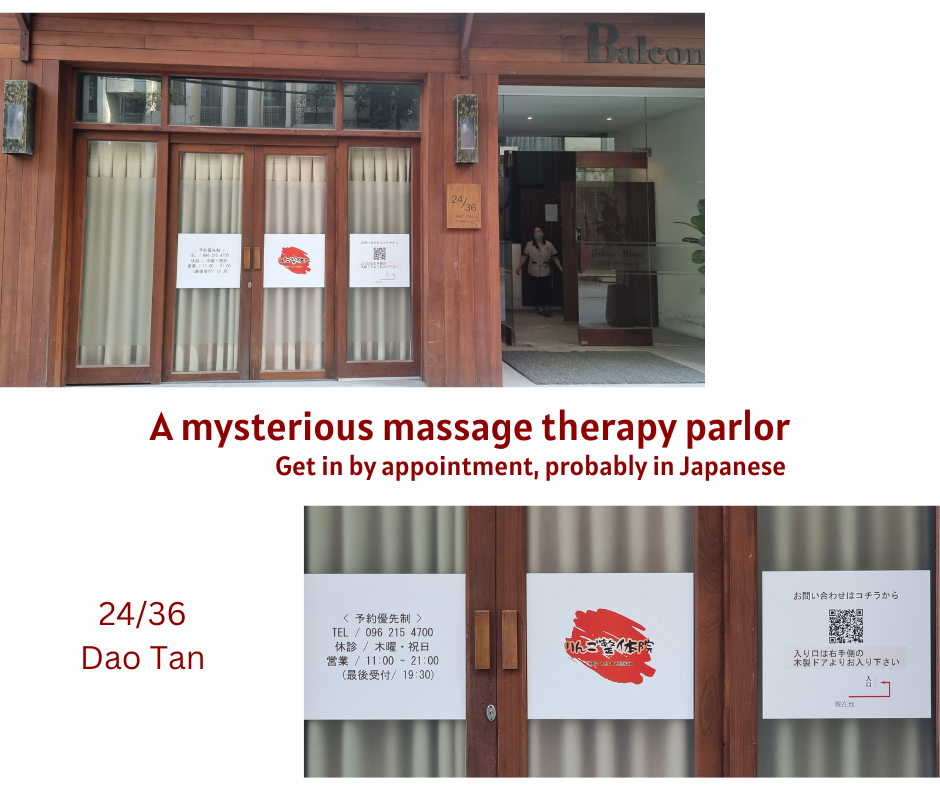 A 3 in 1 place
Noodle place in the morning,you can also buy coffee, and a full blow bar in the evening, to have a goof off, or the Japanese guys get their loneliness sunken a bit.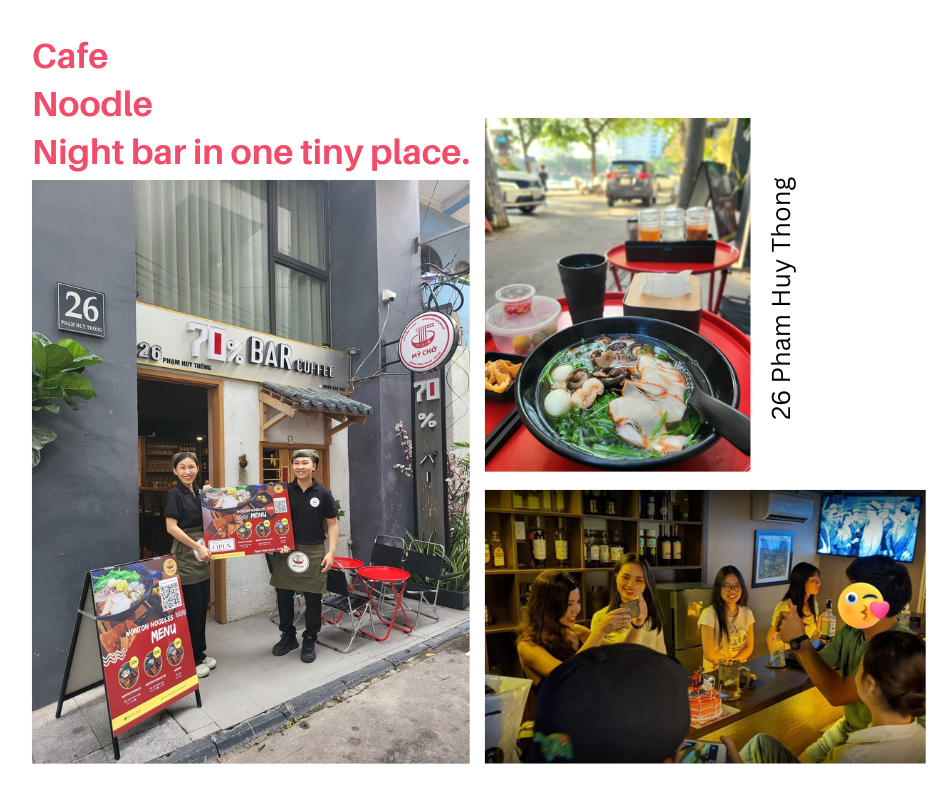 A lakeside floral store
Lots of branches with intricate blossoms showing off on the front glass, less flowers inside but there are a lot of renaissance style pots on the shelves, telling the stores provide flowers to many weddings. They showered the comm team with cheer when we were decorating the building's main hall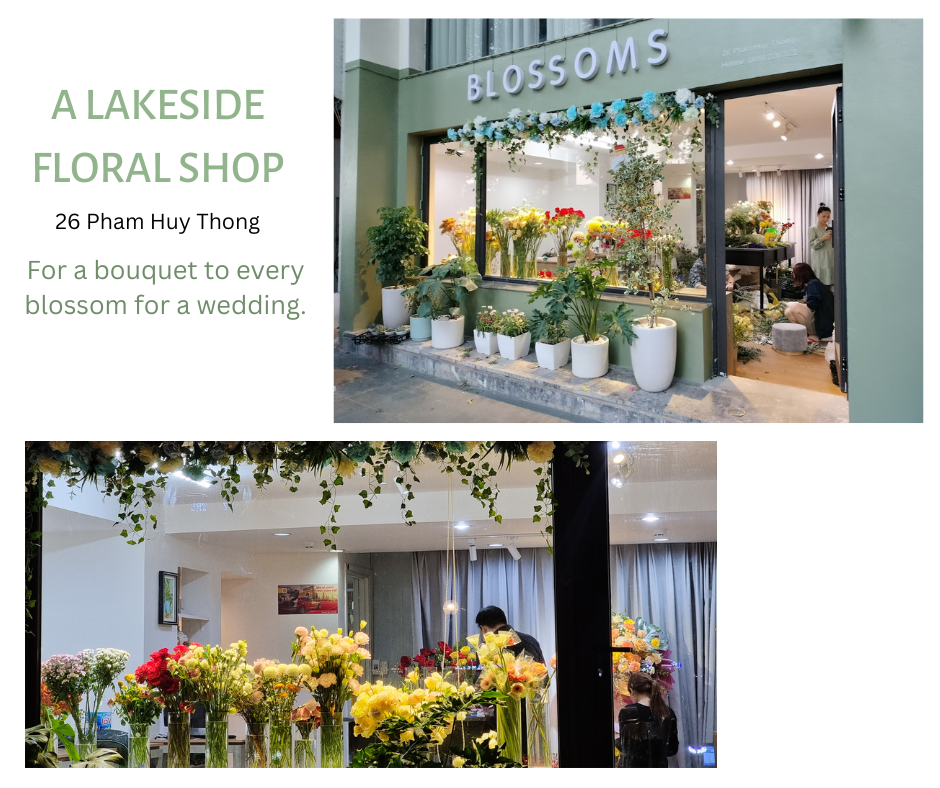 A very private clothing shop
The clothing shop has no outdoor sign, always under the curtain, which tells it captures its customers through online presence.