Ba Dinh District is one of the four central districts of Hanoi, gathering many important political agencies of the Government and the State, so this is also a district with many cultural and historical tourist sites. But there are also many places to play, relax and eat suitable for young dynamic people.
Ho Chi Minh Mausoleum
Coming to Hanoi capital, where tourists need to visit is Uncle Ho's Mausoleum - Ho Chi Minh Mausoleum. An iconic and solemn place, this is like the devotion and pride of the Vietnamese people to the great leader of the country. The mausoleum is the place to keep the body of President Ho Chi Minh - who has made merit in finding the way to save the country and liberate the nation, is an outstanding leader of the nation and world culture. Being in the mausoleum complex including Ba Dinh Square, the Presidential Palace, Uncle Ho's house on stilts, Ho Chi Minh Museum, ... so you can visit many different places.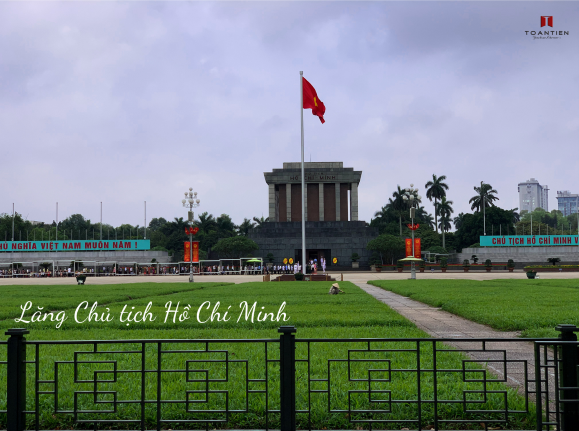 Especially in Ba Dinh square right in front of the mausoleum, 6 am and 9 pm every day, there will be a ceremony of "upper flag" and "lowering the flag", which is a national-level ceremony and is solemnly held. If Hanoian has the opportunity to pass through Ba Dinh Square at the time the ceremony is held, everyone will follow the flag-raising ceremony and sing the national anthem solemnly with pride.
Imperial Citadel of Thang Long
If mentioning Uncle Ho's Mausoleum without mentioning the Imperial Citadel of Thang Long, it is a shortcoming, this is a famous destination of Hanoi, all domestic and foreign tourists when coming to Hanoi know and come to this place. Hoang Thanh Thang Long is a place associated with thousands of years of nation-building and defending history, one of the cultural heritages recognized by UNESCO.
Source: Fanpage Hoàng Thành Thăng Long
Bringing many historical and cultural values, tourists coming to the Imperial Citadel of Thang Long will experience an ancient and majestic historical space bearing the style of ancient kings.
The main gate to welcome visitors is located at 19C Hoang Dieu Street, Hoang Dieu Street is a very beautiful and poetic scene, flowers are planted along the road. Every time the blooming flowers bloom, this place will become a haunted "check-in" place. Are the aunties in graceful "ao dai" under the flowers, young people eagerly come to film and take pictures, enjoy this unforgettable moment.
Vietnam National Fine Arts Museum
The destination for art lovers is here. Vietnam National Fine Arts Museum brings a peaceful and quiet atmosphere, entering here we feel all the noise of the street is left behind, leaving only a quiet and lovely space in the middle of the prosperous place.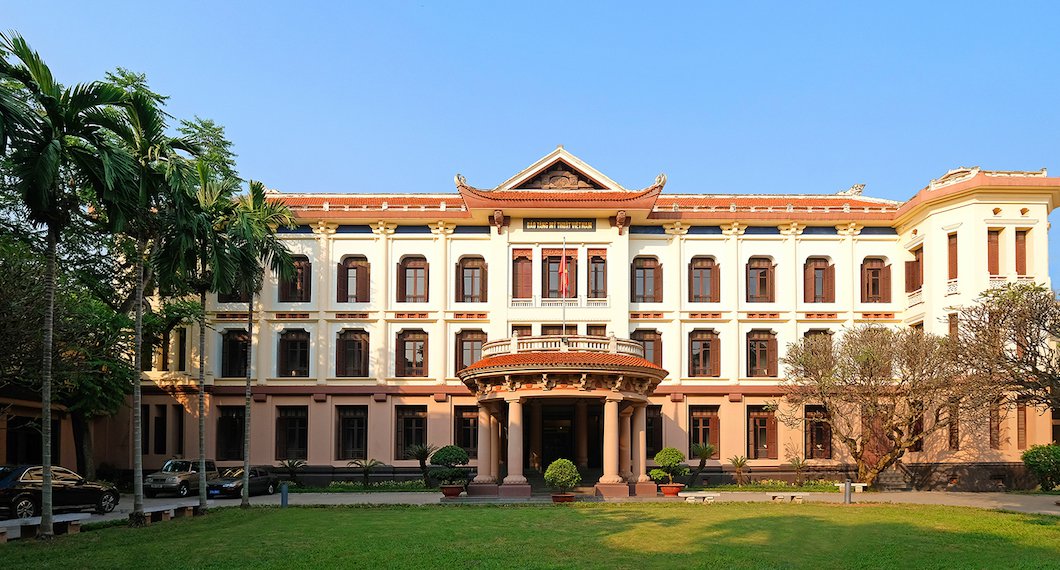 Nguồn: Website Vietnam National Fine Arts Museum
This is the place to keep the artworks that bring a lot of value to the Fine Arts of Vietnam. Combining the creativity and talent from the hands and brains of artists of all generations, there are not only paintings but also artifacts that represent the processes of history through many periods. Vietnam National Fine Arts Museum is an invaluable treasure of Vietnamese plastic art and is an attractive cultural site for visitors from all directions.
In addition, the museum also has a separate area for children, space for children to be creative with many activities: statue painting, freehand painting, pattern painting, statue molding, ... I will be transformed into contemporary painters, sculptors, and artists.
Quan Thanh Temple
Quan Thanh Temple belongs to one of the four temples considered "Tu Tran". Surely this is the place that brings the most spiritual and sacred elements when coming to Ba Dinh.
Source: Web portal of Ba Dinh District - Hanoi City
A peaceful and tranquil beauty located in the middle of urban prosperity offers contrasting scenes but will have more interesting feelings.
Phan Dinh Phung Street 
Dubbed "the most beautiful street in Hanoi", it is no exaggeration to give Phan Dinh Phung that title. The two sides of the road are rows of green trees, always shading, perhaps this is the most popular street every summer.
This romantic scene certainly never lacks a name in the list of outdoor photography locations in Hanoi. The trees are shady, the leaves rustling, and regardless of the time, a season of the year, people always come to Phan Dinh Phung to take photos of their lives. A place that fully describes the beauty of Hanoi.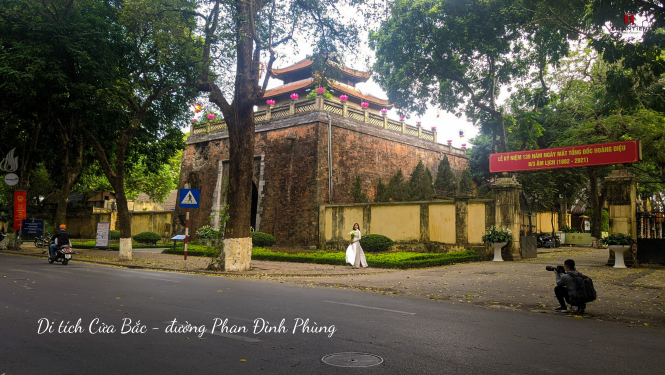 Especially, Cua Bac relic is a familiar check-in place for people when coming to Hanoi, that ancient and solemn beauty is the highlight on this poetic street.
Lotte Tower - Vincom Metropolis Lieu Giai - Vincom Nguyen Chi Thanh
If you are bored with the peaceful and gentle scenery, you can choose to change the wind to entertainment, shopping at the commercial center. Ba Dinh area is home to many huge commercial centers, which are the top entertainment and shopping places in Hanoi.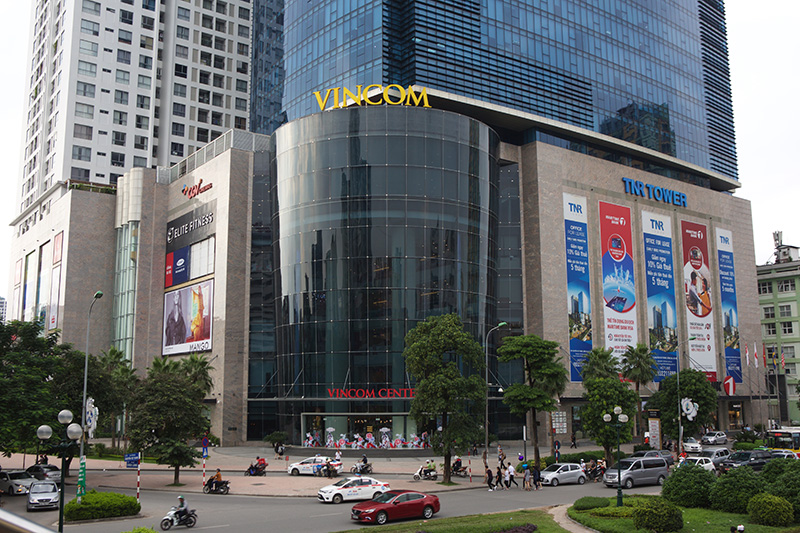 Source: Website Thiên Sơn stone
Moreover, when you arrive at Lotte Tower, you can go up to the top floor and see the whole city of Hanoi, walk on the transparent glass floor for the most authentic experience. But definitely not a great idea for those afraid of heights.
Source: Website Lottecenter.com.vn
Parks and lakes
If you want to find a place to relax, the Ba Dinh district will be the right choice for you. There are many parks such as Thu Le Park, Botanical Park, Lenin Park and lakes like Ngoc Khanh Lake, Thu Le Lake, ... Every morning or afternoon when you return home after a day of work. What is better than being busy and being able to go around the lake or sit in the park "chatting". A cool, fresh feeling is like taking away all the fatigue and worries of a long day.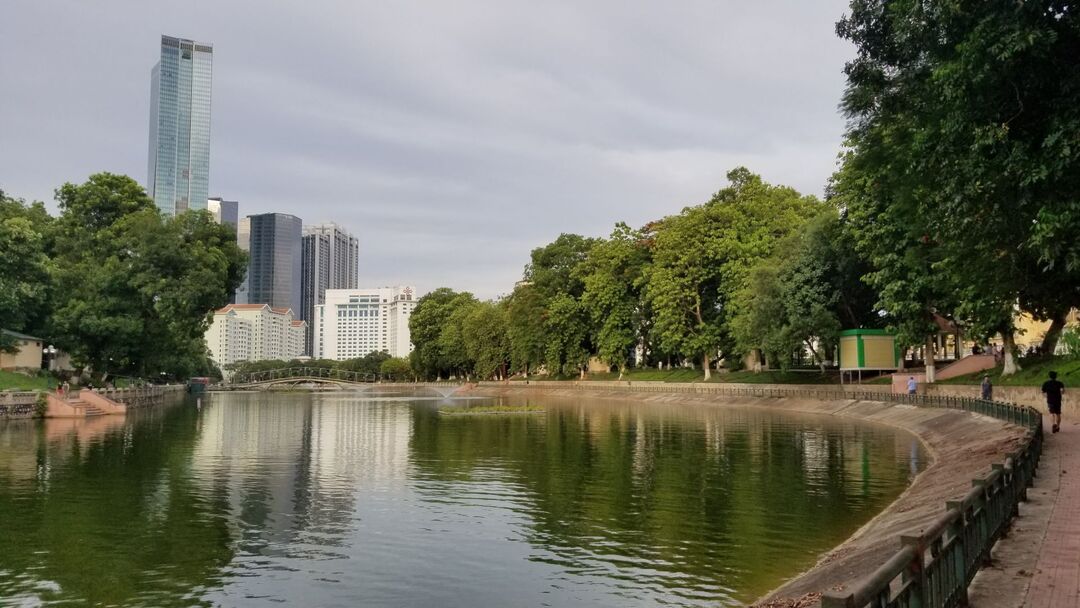 Cuisine
Where to go, it is impossible to forget the delicious food places, but important when coming to Ba Dinh, the food is not only delicious but cheap. If you do not have a lot of time and want to go to a place where you can try many dishes, Ba Dinh District is "true love" - where there are many streets are a gathering of "delicious, nutritious, cheap" restaurants:
Doi Can street

Giang Vo Area

Thanh Cong collective area

Kim Ma Street

Lang Pagoda
For the most complete and wonderful experience, you should immediately contact Toantien Housing's hotline to book yourself a serviced apartment that is extremely comfortable but brings a warm, familiar feeling.
Toantien Housing
Address:  No 11 Ton That Thiep, Hoan Kiem District, Hanoi
Hotline: 0934 489 484
Fanpage:
https://www.facebook.com/toantienco.hanoi/