UNIQUE INDOCHINE STYLE IN SERVICED APARTMENTS FOR RENT IN HANOI
The delicate combination of the classic in the Asian style and the modern and romantic in the French beauty has created a unique and outstanding Indochine style. This is also the dominant style in the design of Toantien Housing's serviced apartments for rent in Ba Dinh. Let's explore with us!
WHAT IS THE INDOCHINE STYLE?
This style is inspired by the East and features Western features. In French, Indochina refers to the Indochina peninsula including the following countries: Vietnam, Laos, Cambodia, Thailand, Myanmar, and Malaysia. French architects are ingenious at mixing the two beauties of Neoclassical and regional inspiration, thereby creating this attractive Indochinese style.
WHY TOANTIEN HOUSING CHOOSE THIS STYLE?
As a simple and rustic person, Mr. Nguyen Dang Tien - CEO of Toantien Housing always wishes to design his rental apartments with simplicity but no less luxury. Anyone will be attracted by the most minimalist furniture such as wooden cabinets, wooden tables, etc. Besides, the comfort and modernity of European interior style have been renovated to match with modern furniture. Vietnamese national identity.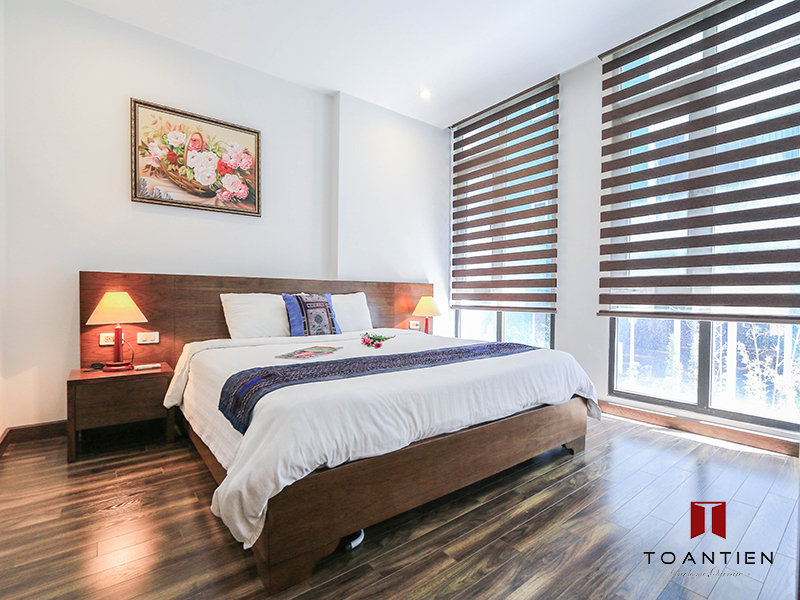 IMPRESSED FROM ENTERING
With Tropical House building, Toantien Housing's newly completed apartment building is located at 11 Ton That Thiep, Ba Dinh, Hanoi. Right from the moment you step into the lobby of the building, you will be overwhelmed by the unique design here. From the reception desk is a long wooden table meticulously carved to the waiting area for guests is a sofa set with bold oriental motifs. Even small details like vintage fans, oil paintings,...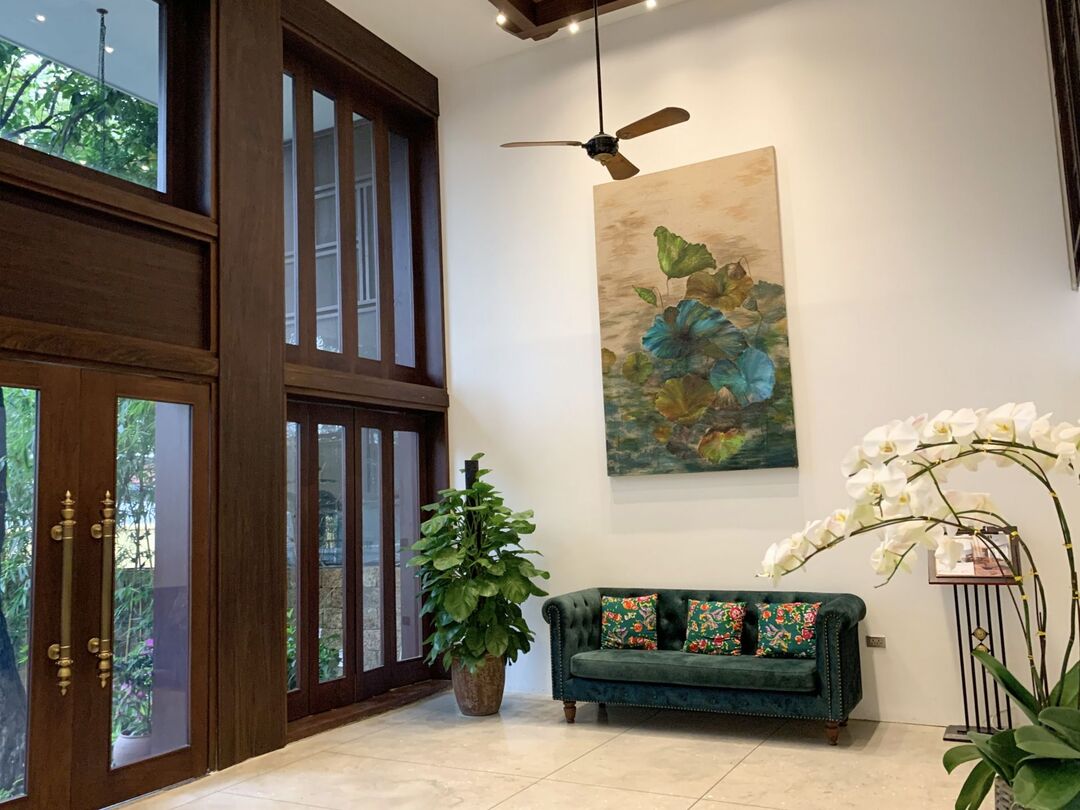 SPECIAL DESIGN
The apartment designs of Toan Tien in the past 5 years are mainly in this Indochine style, 100% of serviced apartments are meticulously shaped, blowing the most characteristic soul. It is a skillful combination of architecture and lifestyle of the East and West, but indispensable materials with bold Vietnamese identity. Every detail, every line of the apartment is simple but extremely convenient, close and creates a feeling of comfort and familiarity for users.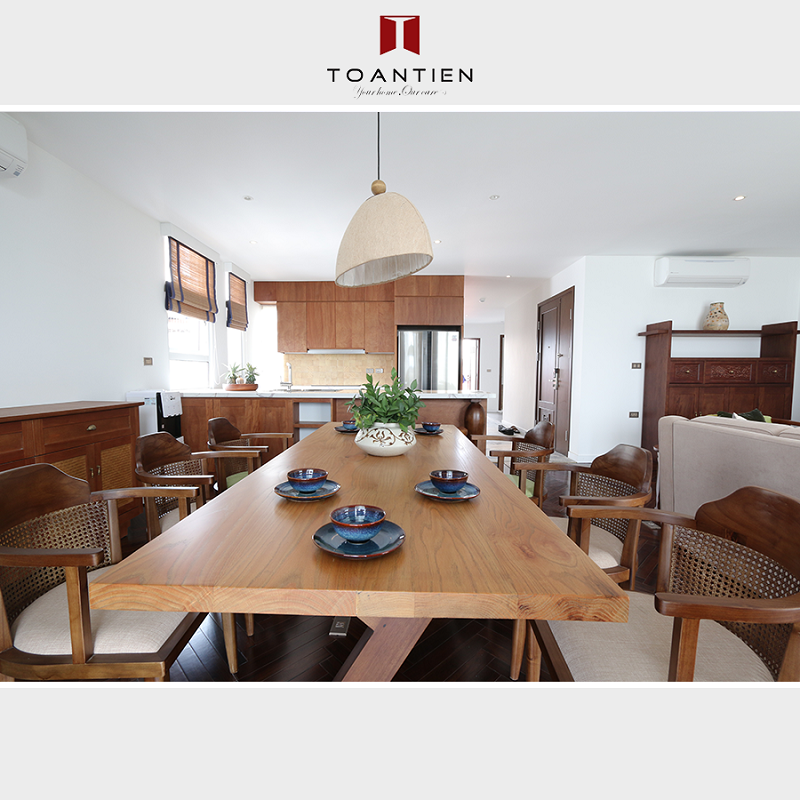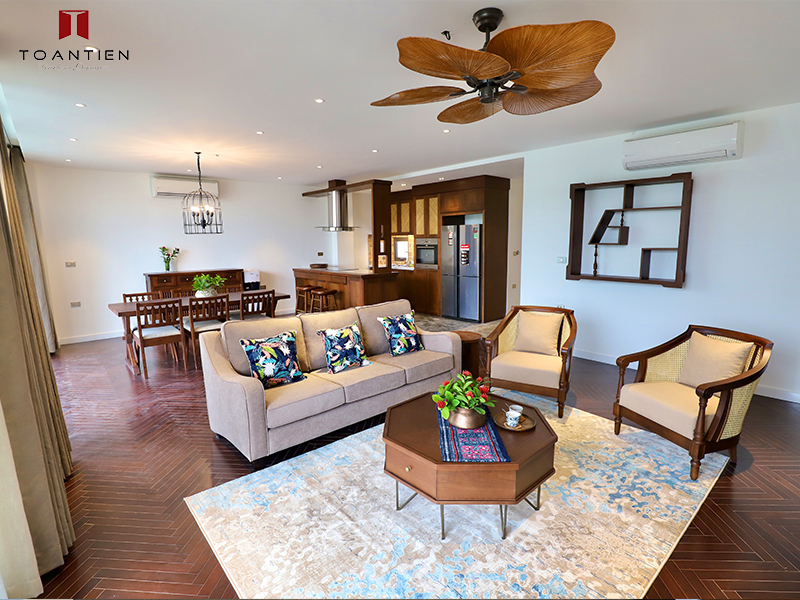 Toantien Housing
Address:  No 11 Ton That Thiep, Hoan Kiem District, Hanoi
Hotline: 0934 489 484